No more typing,
no more pain
Give your wrists a rest without giving up your computer. With Dragon speech recognition, just speak and the words appear on your screen, instantly.
Benefits
End the pain of typing once and for all
Give your wrists a rest
Repetitive stress issues like carpal tunnel make the things other people take for granted impossible for you. Like typing up a report, completing a spreadsheet or sending an email. That takes a more permanent solution than a wrist brace. What you need to do is stop typing and start talking.
Use your computer, pain-free
Dragon turns your voice into text, transcribing up to 160 words a minute. Just speak and the words appear on the computer screen, instantly. So you can do what you need to without touching your keyboard or mouse.
Accessibility solutions for busy professionals
Short‑cut repetitive steps and create accurate documentation 3x faster with robust, highly customisable speech recognition. Optimised for Windows 11, v16 increases productivity with an unmatched suite of functionality that cuts costs for individual professionals and large organisations.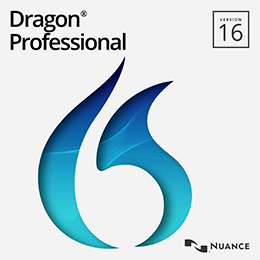 Dragon in action
Stop the pain and frustration of typing, and use your voice to create and edit documents, send email and more.
Control your mouse. Using commands such as "move mouse lower left" and "mouse double‑click", you have the ability to create a mouse click action—simply by speaking.
Control your desktop applications. At any time, use your voice to open an item located on your desktop. For instance, to open a folder called "projects", simply say "Open projects".
Control your keyboard. With commands like "press enter", "press escape" or "press down", you have the ability to execute a keystroke—with your spoken words.
Limit manual actions. If you need to make a calculation such as "search Google for 87 divided by 52", that entails a lot of uncomfortable keystrokes. Simply tell Dragon and it searches for you.
Dragon will never leave you speechless.