Manage case work anywhere—simply by speaking
Faster, more flexible voice documentation means more quality time serving children, youth and families.
Top case worker features
An easier way to complete case information
With Dragon, case workers can increase efficiency and speed up data entry within SACWIS systems by turning their voice into text three times faster than typing.
Benefits
Work better, faster and smarter
With the Dragon speech recognition, create high‑quality documents, fill out form-based reports, or complete case files and other paperwork 3x faster than typing and with 99% accuracy, simply by speaking.
Improve immediacy and accuracy of reports
Don't rely on hand-written notes or on typing reports after hours. Capture more detail and specificity and create more complete, detailed and compliant documentation.
Deliver greater productivity
Speed reporting turnaround times, meet deadlines and move relevant information to better serve the needs of clients, all while managing workloads and meeting the increasing demands of documentation.
Manage communication more effectively
Whether documenting client assessments, sending an email, or completing other paperwork, create, manage and share documentation, in the office or out in the field, more efficiently.
Increase job satisfaction
Reduce burnout and help solve the paperwork burden by streamlining documentation to simplify and speed report turnaround times, and move information faster and more efficiently.
Productivity solutions fluent in what you do
Dragon Professional Anywhere
Accelerate productivity and save money for your organisation with flexible, cloud‑hosted speech recognition that integrates seamlessly into enterprise workflows.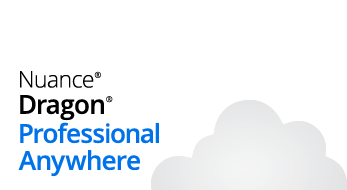 Dragon Professional v16
Short‑cut repetitive steps and create accurate documentation 3x faster with robust, highly customisable speech recognition. Optimised for Windows 11, v16 increases productivity with an unmatched suite of functionality that cuts costs for individual professionals and large organisations.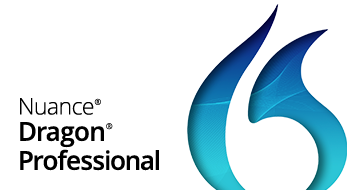 Dragon Anywhere Mobile
Extend your enterprise‑wide documentation capabilities with professional‑grade mobile dictation that allows you to create, edit, and format documents of any length and share information directly from a mobile device.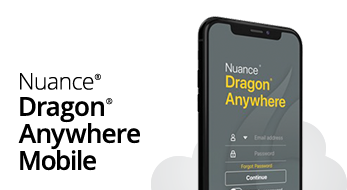 Learn how to create case notes quickly and accurately.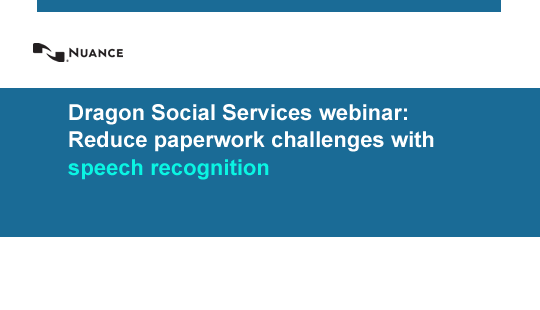 Why attend this webinar?
See how to create documents quickly and accurately
Learn how to increase the efficiency of existing workflow processes
Find out how to dictate notes directly into SACWIS or other case note systems
Improve productivity and customer service
Fill out the form and view the on-demand webinar.
Dragon will never leave you speechless.