The perfect accessibility solution
Take away the mechanical aspects of typing and let users create and edit documents, send email or search the web with unparalleled speed, ease and comfort – simply by speaking.
Make computers easier and more comfortable to use
Work virtually hands‑free
Individuals with accessibility issues, from carpal tunnel and RSI to learning disabilities, face unique challenges when it comes to using a computer. The keyboard and mouse become barriers to productivity, not to mention a cause of pain and frustration. Stop typing and put your voice to work to create and edit documents, send email and more.
Remove the challenges of writing or using a computer
By taking away the mechanical aspects of typing, Dragon provides a more efficient way to control a computer that is less physically and cognitively taxing for those with impairments that may make typing painful or impossible. Dragon turns talk into text, transcribing up to 160 words a minute. Just speak and the words appear on the computer screen, instantly.
Prevent repetitive stress injuries
For users who suffer from arthritis or carpal tunnel syndrome, Dragon changes the way they interact with the computer. They can be fully productive without aggravating their condition. For others, using Dragon speech recognition can help prevent repetitive stress injuries in the first place.
Dragon in action
Let users work virtually hands-free
Dragon speech recognition has become an invaluable tool for people with accessibility issues that can make typing difficult or painful. Create documents, access data or navigate a computer desktop – simply by speaking.
Provides accessibility for people with physical disabilities that make typing difficult or impossible.
Helps users with language-based learning disabilities better express themselves in writing.
Prevents repetitive stress injuries by enabling hands-free computer use.
Keeps workers with certain injuries on the job.
Accommodates many users with speech impairments or pronunciation issues.
Works with popular screen readers like JAWS to help visually impaired users be productive on their computer.
USA Section 508 certified to help organisations meet disability management needs.
Accessibility solutions for busy professionals
Short‑cut repetitive steps and create accurate documentation 3x faster with robust, highly customisable speech recognition. Optimised for Windows 11, v16 increases productivity with an unmatched suite of functionality that cuts costs for individual professionals and large organisations.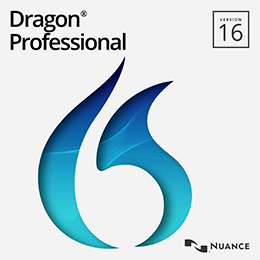 Product comparison
Learn which product is right for you and your business
Customer or tech support
Find the answers to your product questions