A people-focused, cost-effective public sector
Dragon speech recognition software, can help the public sector work hard for every person.
Better documentation with Dragon Speech recognition
Reducing documentation bottlenecks for civil servants through:
Faster document creation, greater productivity
More time available for improving citizen's needs
Accurate document creation and improved compliance
Complete and timely case notes and document creation
Reduce team burnout
Increased on-the-go productivity
Improved customer service and satisfaction, and enhance reputation
Download our latest resources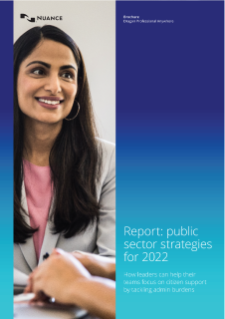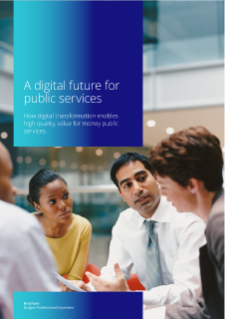 Dragon helps the public sector become more efficient
Dragon Speech Recognition helps civil servants spend less time on case notes and documentation to improve the wellbeing of the community.
Download now

(pdf. Open a new window)
The Digital Future of Public Services
Looking after the community and attracting the best talent through cost-effective and speedy processes.
Reduce paperwork, increase productivity
Make more of cloud computing for document creation
The public sector can often rely on outdated technologies, which can hold back progress and reduce efficiency. With Dragon speech recognition, software document production is faster, and it supports mobile working.
Improve performance
Essential public services can benefit from Dragon
Compliance
Ensure regulatory compliance
IT support
Reduce the burden on IT support teams
Speed
Produce documentation faster
Flexibility
Work anywhere, any time
Accuracy
Improve document accuracy
Satisfaction
Enhance public satisfaction
Reputation
Grow your reputation
Collaborate
Work easily across teams
Meet our professional productivity solutions
CLOUD‑NATIVE PRODUCTIVITY
Dragon Professional Anywhere
Accelerate productivity and save money for your organisation with flexible, cloud‑hosted speech recognition that integrates seamlessly into enterprise workflows.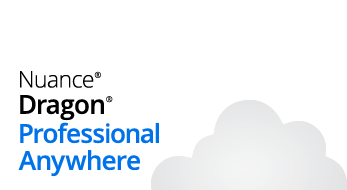 Dragon Legal Anywhere
Dictate contracts, briefs, and other legal documents 3X faster than typing with cloud‑hosted, legal‑specific speech recognition. Easily deployed across firms of all sizes, with a built‑in legal vocabulary and formatting to integrate directly into legal workflows.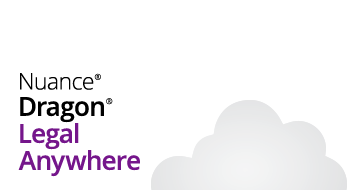 Dragon Anywhere Mobile
Extend your enterprise‑wide documentation capabilities with professional‑grade mobile dictation that allows you to create, edit, and format documents of any length and share information directly from a mobile device.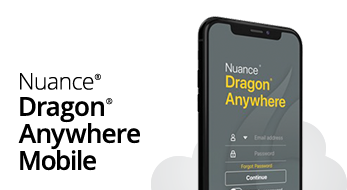 LOCALLY INSTALLED PRODUCTIVITY
Dragon Professional v16
Short‑cut repetitive steps and create accurate documentation 3x faster with robust, highly customisable speech recognition. Optimised for Windows 11, v16 increases productivity with an unmatched suite of functionality that cuts costs for individual professionals and large organisations.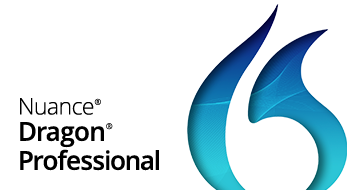 With Dragon you can convert what you say into text directly. It's three times faster than typing and it gets better the more you use it. You can easily make corrections and ensure that your documents don't contain any spelling mistakes as well as insert standard paragraphs with one quick custom-made command.

Format your documents, insert tables and calculate simply by voice. Add imagines, specific vocabulary and much more.
There is so much more to Dragon than simple dictation. With Dragon you can dictate on any application where you see a flashing cursor. You can send emails on Microsoft Outlook or Gmail, search on Google and Google Maps, search on Wikipedia, write notes, sync with Evernote or Dropbox and much more.

Dragon is also fantastic in recurring painful conditions such as RSI (repetitive strain injury).



Schedule a demo and see how Dragon Professional empowers teams, speeding up documentation 3x times faster.