An essential tool for the modern legal professional
Speed legal documentation times, improve accuracy and security client service with Dragon Legal Anywhere
The modern legal workplace
Discover more insights and resources on how organizations are embracing the new way of working and rising to external challenges
Visit our infohub
Artificial Intelligence that reduces costs
Don't let typing hold you back and achieve:
Faster document creation
Streamline processes, save time
Focus your time on billable work
Reduce multiple back‑and‑forth editing rounds
Grow firm profitability through better accuracy
Improve customer service and satisfaction and enhance reputation
Ensure compliance and reduce risk
Reduce administrative burden for IT support
Download our latest resources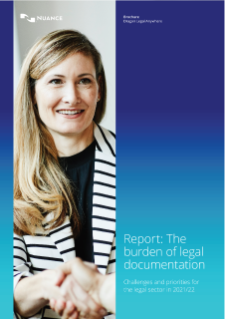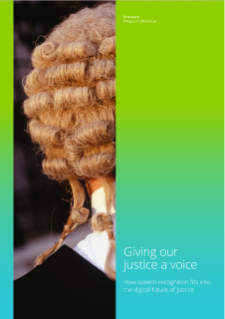 Our benefits
Accurate dictation and transcription, for effective and secure documentation
Rising to external challenges
Fast and easy to install, it allows you to add customized words, industry terms, acronyms and personal references.
With all the benefits of the cloud
Access to the latest updates, increase your seats as you grow while staying cybersecure through our 256‑bit data encryption.
Increase efficiency
Speed up documentation, enjoy fast dictation and high recognition accuracy that constantly improves as it adapts to your voice.
More time to grow your business
Maximise income, reduce IT costs with quick installations and no complex configuration.
Collaborative and flexible working
Improve productivity from the office or home through centralised management for strategic advantage.
Boost productivity
Work across multiple devices, understand client motivation through faster and better meeting reports.
Let Dragon work for you
The problem: documentation overload
Increasing documentation demands, restricted deployment options due to their existing IT infrastructure and traditional solutions can be tricky to administer, slowing local machine performance upon deployment.
The solution: Dragon Legal Anywhere
Secure connection to your on‑premise data centre or partner hosted solution.
Easy to install and integrate into your existing IT infrastructure, whilst dynamic profiles allow staff to start dictating with Dragon on any shared PC with no setup required.
Choose the best speech recognition solution for you
Dragon Professional Anywhere
Accelerate productivity and save money for your organisation with flexible, cloud‑hosted speech recognition that integrates seamlessly into enterprise workflows.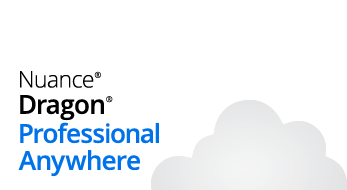 Dragon Legal Anywhere
Dictate contracts, briefs, and other legal documents 3X faster than typing with cloud‑hosted, legal‑specific speech recognition. Easily deployed across firms of all sizes, with a built‑in legal vocabulary and formatting to integrate directly into legal workflows.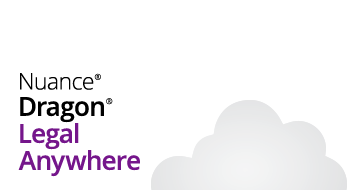 Dragon Anywhere Mobile
Extend your enterprise‑wide documentation capabilities with professional‑grade mobile dictation that allows you to create, edit, and format documents of any length and share information directly from a mobile device.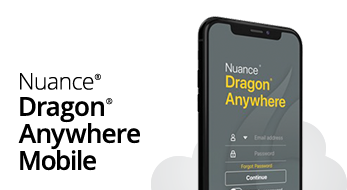 See the benefits of Dragon in action
Schedule a demo and see how Dragon Professional Anywhere empowers legal teams, speeding up documentation 3x times faster.