For your customers, it's all about the experience
Nuance can help your business deliver world-class, differentiated experiences. Powered by AI. Focused on your customers.
It's a brave new world. Siloed experiences no more.
New channels create new touchpoints and new opportunities to engage—all while consumer expectations continue to soar.
At Nuance, we're deeply committed to transforming the customer journey into an experience consumers love. Leading organisations worldwide rely on our intelligent offerings to meet and exceed rising consumer expectations—from an ever‑growing array of devices and across all channels and touchpoints.
These offerings leverage decades of innovation in speech, natural language and conversational AI to enable human-like interactions and omni-channel engagements that combine assisted and self&#8209service, whether for customer acquisition or customer care.
Nuance solutions are enabled by digital, voice, outbound and security products, all optimised using our powerful analytics tools. And all are deployed by the industry's largest global professional services team—offering unparalleled vision, deep industry expertise and a proven track record in delivering success to organisations like yours. Whatever you need to satisfy customer demands, Nuance delivers.
Get our latest resources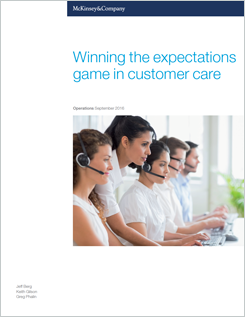 (pdf. Open a new window)
Nuance Earns Highest Rating in Opus Research's 2021 Enterprise Virtual Assistants Evaluation
Recognised for its unmatched omnichannel deployments, superior platform, and rich APIs, Nuance earns top spot and outpaces competitors for fourth consecutive year.
It's more than omni‑channel. It's EoT.
The evolving customer experience brings rise to the concept we call the Engagement of Things™.
The progressing customer experience propelled by the Internet of Things has brought about a need for businesses to engage with consumers in a more connected way than ever before. Nuance calls this the Engagement of Things™.
Intelligent, automated offerings ensure your customers find answers quickly, while agent‑assisted interactions deliver personalised, relevant information for customers—on any device, anywhere they go.
Reduce contact centre costs. Experience better conversion rates. Save time for your company—and your customers.
Solutions
Turn potential customers into brand loyalists
Deploy the right experience for the right customer at the right time, regardless of which channel they use.
Help your business increase customer lifetime value and retain your customer base—all while reducing cost and churn.
Products
Engage your customers across touchpoints, channels and devices
Make the desire for intelligent, autonomous, conversational interactions a reality by enabling your organisation to create interactive voice response (IVR) and speech solutions that sound almost human.
Transform data insights into action to deliver a better customer experience and stronger business results.
Your customers seek omni‑channel engagement
90%
of customers expect consistent interactions across channels
80%
Report receiving conflicting information between channels.
57%
Call when they can't find what they need online.
Industry expertise
Your industry is our expertise
For more than 20 years, Nuance has partnered with thousands of companies around the world. We take a results-focused approach to deliver customised solutions that solve your unique industry needs.
Differentiate your business through unique personalisation, enhanced security and creative strategies—even in the face of regulatory challenges.
Healthcare
Reach your goals—from improving adherence and outcomes to enrolling and retaining members—through cost-efficient, intelligent automation.
Compete in today's aggressive market by effectively and efficiently managing the consumer journey from account activation to accounts receivable.
Create a seamless branded experience across channels—from improving the online shopping experience to decreasing shopping cart abandonment.
Streamline the travel experience by providing easy access to reservations, schedules, itinerary changes and other service options.
Deliver meaningful customer engagement across digital channels via intuitive self-service—beyond just payment reminders and outage alerts.
Maximise ROI on taxpayer pounds while providing easy access to the services and information people need, when and where they need it.
Use the right automated strategies to engage customers throughout their journey, from premium quotes to premium payments to the claims process.
Technologies
Powering the customer experience
As the foundation of our automated self-service IVR and contact center solutions, ASR enables customers to interact with systems just by using their voice.
NLU delivers a more conversational, intelligent self-service experience by learning and adapting to a customer's natural input.
Real‑world results
An integrated strategy that really flies
Creating a holistic conversation with your customers delivers real results. After just five months of operating with an integrated, multi‑channel customer service strategy, American Airlines reported positive passenger feedback and extraordinary results.
Learn more about our Nspire program and hear what our customers have to say!
Results American Airlines is writing home about
27%
Fewer callers asking for agent at main menu (down to 9%)
Learn how Nuance can help differentiate your business with omni‑channel customer engagement solutions powered by AI.