Create great conversations. Simply.
Nuance Mix conversational AI tooling platform empowers organisations to quickly and easily create and maintain their own enterprise‑grade, omni‑channel customer service experiences for IVR, chatbots, and more.
Meet Nuance Mix
Nuance Mix empowers organisations to create advanced conversational experiences for IVR and chatbots using the same market‑leading tools that Nuance uses for design, speech, natural language, dialog, and test. With one tooling platform across the full software development lifecycle, enterprises gain greater control, accelerated development time, and increased business agility. The result is conversational AI that drives business outcomes.
See how Nuance Mix is changing the game for DIY conversational AI solutions.
Create for every channel
Develop natural and engaging experiences for IVR, smart speakers, chatbots, and more based on Nuance's industry‑leading speech and AI technologies.
Chatbots & virtual assistants
See what Mix can do for you
Enhance customer experiences
Expand from traditional channels and approaches to conversational experiences powered by AI that span all channels and provide superior service.
Accelerate time to market
Get to market faster with easy to use tools that work across your teams allowing everyone to collaborate quickly on one project and accelerate initial application development.
Gain more flexibility at lower costs
Augment or replace complicated coding with easy‑to‑use graphical tools that support the full software development lifecycle (design, development, testing, and deployment). Use APIs to customise and create what you need.
Improve quality and efficiency
Tutorials, pre‑built expert design models, and forums help users think like an expert while quickly prototyping applications. Reusing and sharing design flows and coding across multiple channels eliminates the need to redo work.
Discover the golden rules of DIY customer experience
For technology leaders, the pressure is on to deliver unique conversational customer experiences, fast. And now that cloud, APIs, and microservices have made it possible to build world‑class experiences in‑house, there are often many good reasons to take a DIY approach.
But building experiences that customers love—and that deliver your desired business outcomes—means sourcing the right tools, closing up skills gaps, and honing your strategy. If you want to see the best results, there's a lot to consider.
We've created this guide to help!
Get our latest resource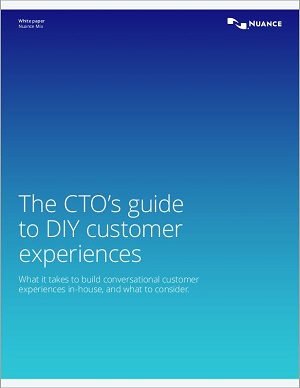 Do it yourself. But not alone.
With Mix you can create on your own or with Nuance help. You decide. We offer flexible cooperation models from complete DIY to having our team of experts build it for you, train you, and hand over the keys for you to manage. We are always standing by to provide ongoing support as needed and help optimise your application along the way.
Features
Everything you need for creating engaging conversational experiences
Instant access to proven, deep learning‑based speech and NLU technologies.
25+ years of experience
Nuance is an expert in industry‑leading, user‑centric voice and chat UIs for many in the Fortune 500. Mix tools are designed based on UI/UX best practices and experience delivering and optimising solutions across major verticals, delivering tangible business outcomes.
Support for the full SDLC
Role‑based tools that span the SDLC (Software Development Lifecycle) from design to development through testing and QA ensure both technical and business users alike can create and control the whole experience.
Omnichannel and multi‑language support
Enable users to create advanced conversational experiences in 40+ languages within a single project. Reuse across IVR, VA, chatbot, messaging, smart speakers, and more—eliminating the need to redo work for each channel and language.
Cloud or on-premises deployment
Unlike other vendors which require applications to be deployed in their cloud environment, Mix provides organisations the flexibility to deploy applications wherever they want—in the Nuance cloud, a 3rd party cloud, or on‑premises.
Pre‑built designs, tutorials, and forums
Expert‑built models provide a starting point for DIY while tutorials and forums help novices learn to think like a pro. ​

Get started with our tutorial videos in Mix.dashboards "Learn" tab.
NLU Modeling powered by AI​
Creating NLU models has never been easier: Mix.nlu leverages artificial intelligence to auto‑tag sample phrases for intents. This automated process will improve the recognition accuracy for existing intents, and find new user intents that weren't accounted for yet.
Intuitive user interfaces
Empower beginners to power users to create natural, intelligent conversational experiences through easy‑to‑use, drag‑and‑drop graphical interfaces that support sophisticated dialog design and Natural Language Understanding (NLU) modeling.
First‑class support for IVR and digital channels
Nuance Mix is an omnichannel 'Conversational AI' tooling platform that supports very channel‑specific features. In IVR, you can use pre‑recorded audio, barge‑in, and DTMF; and in digital channels, rich media and interactive elements like Quick Reply buttons.
Ready‑to‑use channel integrations
Nuance supports deploying Mix Conversational AI applications via standard channel integrations to traditional IVR platforms (VXML Connector), and to web chat and social media & messaging channels (NDEP).
Nuance Mix wins 2021 Contact Centre Technology Award
Presented by Customer Magazine, the Contact Centre Technology Award is given to companies with product or services that are considered the "top‑of‑the‑top" in the industry, and with the ability to help enterprise, SMB, and outsourced contact centres deliver world class customer experiences. This year's 16th annual award honours companies that offer the best in customer service‑enhancing technology solutions.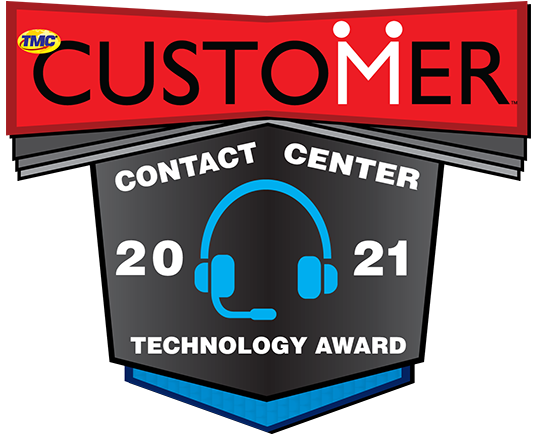 Creativity unleashed
Nuance Mix is an enterprise‑grade SaaS platform with intuitive, powerful tools and development capabilities based on Nuance's industry‑leading speech and AI technologies.
Design omni‑channel, multilanguage conversational interactions effortlessly, within a single project.
Understand what your customer means, not just what they say with the power of machine learning.
Access the full capabilities of Nuance Mix—from design to build to deploy—in a single dashboard.
Ask the experts
Learn how Mix improves conversational AI development
Hear direct from Nuance engineers on trends in AI and how Mix delivers value to your organisation.
Hear from Nuance expert Michael Gourlay on why Nuance Mix is great for DIY development for chatbots, virtual assistants, IVR and other omni‑channel applications.
Hear from Nuance expert Meghan Kenny on key trends driving customer engagement and conversational AI.
Hear from Nuance expert Nirvana Tikku on why Nuance Mix has the powerful DIY features to help developers create omni‑channel applications.
Proven industry technology & experience
With best‑in‑class core speech and NLU technologies ("deep learning") trusted by leading organisations, Nuance Mix puts our vast experience in your very capable hands.
25+
years that Nuance has provided industry‑leading, user‑centric voice and chat UIs
1.5k+
leading brands, including 75% of the Fortune 100 companies, trust Nuance for its best‑in‑class core speech and NLU technologies.
85
languages supported worldwide to create global customer experiences
Brief
Own the conversation
Discover how Nuance Mix enables you to harness the power of best‑in‑class speech recognition, speech synthesis, and NLU for enhanced customer experiences.