Improve productivity, compliance, and client service
Join the thousands of financial advisors who are using Dragon speech recognition solutions to create more detailed, accurate financial documentation to improve compliance, increase productivity and deliver better client service—by voice.
Role of technology in financial services
With an increase in reporting and paperwork demands and a shifting environment where clients expect more personalized services, it's not surprising that financial professionals want agile tools to help meet these demands. Our second annual Role of Technology in Financial Documentation Compliance Survey looks at the impact to Financial Services on both back-end tasks like documentation, as well as front‑of‑the‑house activities, such as client service.
Get our latest resources

Infographic: Role of technology in financial documentation
Financial advisors seek automated tools to help improve documentation productivity, compliance, and client service.
Get it now

(pdf. Open a new window)
Benefits
A smart investment
Improve financial documentation
Create client plans, reports, and other documents 3X faster than typing by hand.
Improve compliance
Quickly capture client interactions, document disclosures, and create more detailed action plans.
Deliver better client service
Improve document workflows and refocus your time back to client service, not paperwork.
Reduce time and costs
Reduce or eliminate reliance on administrative staff or outside transcription services.
Meet our professional productivity solutions
Dragon Professional Anywhere
Accelerate productivity and save money for your organization with flexible, cloud‑hosted speech recognition that integrates seamlessly into enterprise workflows.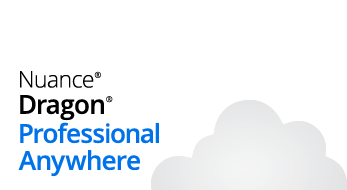 Dragon Professional v16
Short‑cut repetitive steps and create accurate documentation 3x faster with robust, highly customizable speech recognition. Optimized for Windows 11, v16 increases productivity with an unmatched suite of functionality that cuts costs for individual professionals and large organizations.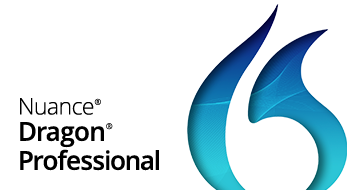 Dragon Anywhere Mobile
Extend your enterprise‑wide documentation capabilities with professional‑grade mobile dictation that allows you to create, edit, and format documents of any length and share information directly from a mobile device.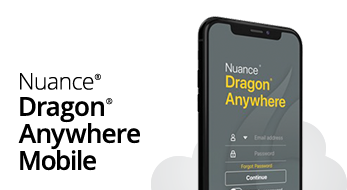 Improve enterprise mobility
Improve documentation and reporting for your mobile workforce
Empower field workers, lawyers, social workers, insurance adjusters, public safety officers, and other professionals to keep up with documentation demands even when they are away from their desks. With Dragon Anywhere you can easily integrate our cloud‑based, professional‑grade mobile dictation solution into your mobile documentation workflow and enable mobile professionals to complete documentation requirements in real‑time—by voice—via iOS and Android smartphones and tablets.