Manage case work anywhere—simply by speaking
Faster, more flexible voice documentation means more quality time serving children, youth, and families.
Paperwork that moves as fast as you do
Complete case files and form‑based reports on the fly with cloud‑enabled, professional grade speech recognition. With transcription speeds 3X faster than typing and 99% accuracy, documentation has never been more effortless.
Optimize the speed and accuracy of reports
Quickly capture the detail and specificity your reports require while staying compliant. Deliver comprehensive documentation on deadline—no desk required.
Overachieve without overtime
Increase productivity and reduce burnout with a solution that helps you manage multiple workloads while saving time to spend caring for clients.
Manage communication more efficiently
From email to client assessments, Dragon makes it easy for you to create, manage, and share documentation—in the office or in the field.
Stay ahead of your workload with the cloud
The world is your office with secure, cloud‑based mobile voice documentation that keeps pace with your busiest day in the field.
Productivity solutions fluent in what you do
Dragon Professional Anywhere
Accelerate productivity and save money for your organization with flexible, cloud‑hosted speech recognition that integrates seamlessly into enterprise workflows.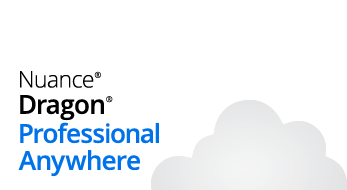 Dragon Professional v16
Short‑cut repetitive steps and create accurate documentation 3x faster with robust, highly customizable speech recognition. Optimized for Windows 11, v16 increases productivity with an unmatched suite of functionality that cuts costs for individual professionals and large organizations.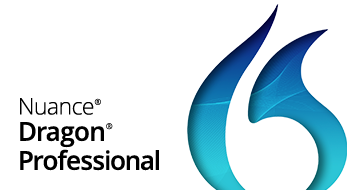 Dragon Anywhere Mobile
Extend your enterprise‑wide documentation capabilities with professional‑grade mobile dictation that allows you to create, edit, and format documents of any length and share information directly from a mobile device.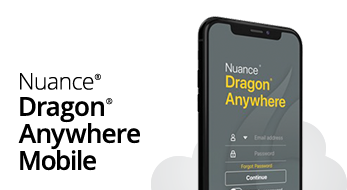 Features
Designed with social services in mind
With high-pressure workloads of up to 25 client cases, social workers deserve a speech recognition solution that makes detailed documentation easy, instantaneous, and secure.
Supports HIPAA compliance efforts
Whatever Personal Health Information (PHI) you encounter in the course of your busy days, rest assured our Dragon Professional Anywhere client keeps all transcription data secure and supports your agency's HIPAA compliance efforts.
Optimized for older machines
With our lightweight, cloud-native client, older computers execute faster, more responsive speech recognition with minimal stress on their hard drives—because Microsoft Azure handles all speech recognition in the cloud.
Anytime, anywhere access
Immediacy is important in a profession that often requires rapid turnaround times and urgent action on behalf of clients. Use Dragon Anywhere Mobile to expedite requests for resources, dictate case notes between visits, or insert photos directly into your document.
Cloud has you covered
Cloud connectivity ensures that your work and customizations synch across all devices, so that tasks begun in the field can be finished in the office. Updates are automatic with your subscription, ensuring you'll always have the latest and best speech recognition.
Social services use case
Dragon delivers speed, security and compliance to caseworkers
Complete sensitive casework in the field with Dragon Professional Anywhere, AI-powered speech recognition that offers the convenience of cloud connectivity while keeping you compliant with HIPAA security and confidentiality requirements.
Create richer, more specific reports by voice at the point of contact, while information is fresh.
Increase casework volume while enhancing quality with more detail, faster turnaround times, and more freedom to focus on serving clients.
Improve communications efficiency by dictating directly into documents, forms, and case management systems.
Streamline documentation by automating daily tasks, from dictating client assessments to completing form‑based templates.
The convenience of cloud enables effortless smartphone dictation in the field, sending transcriptions to your office laptop or tablet.
Support security and compliance across your Windows clients with AI speech recognition that aligns with the latest industry‑standard frameworks.
Dragon Anywhere Mobile
Work wherever the job takes you
The world is your desktop with our cloud‑based, professional‑grade mobile dictation solution. Use your mobile device to remotely create, edit, format and share documentation in the field, simply by speaking. Your work and all customizations are automatically synchronized, secured in compliance with HIPAA standards, and instantly available on your office computer or tablet. Dragon Anywhere Mobile is compatible with iOS and Android devices.