Realize new levels of productivity
Dragon, the world's best‑selling speech recognition solution, is used by millions of professionals to get work done faster and smarter. Dictate documents, create spreadsheets, search the web, manage email and more using your voice—3x faster than typing and with 99% accuracy.
Dragon for Enterprise
Improve documentation productivity, enterprise‑wide
Many corporations, government agencies and other organizations face significant documentation requirements as part of conducting business. Inefficient or cumbersome processes too often result in missed deadlines, inaccurate documentation and too much time and money focused on administrative work. Join the thousands of organizations that have deployed Dragon across the enterprise to improve service and documentation and reduce reliance on outside transcription services. Along with the Nuance Management Center (NMC), Dragon can easily be customized and managed enterprise-wide.
Dragon for Small Business
Focus on your business not documentation
When you're running a small business with limited staff, boosting productivity and managing documentation are top priorities. The ultimate productivity software for business, Dragon lets you create reports, presentations, and spreadsheets, send email, schedule meetings and search the web using your voice. Become one of the millions of successful professionals who are increasing efficiency and reducing costs with Dragon small business software.
Dragon for Education
Enhance the education experience for all
Don't let writing and spelling issues hold students back. Join the millions of students and teachers who use Dragon as an assistive technology for education. Whether your students struggle with writer's block or language‑based learning challenges like dyslexia, Dragon can help improve academic success by letting them speak their thoughts instead of typing. Available for individual use or via affordable volume licensing, Dragon is educational software worth learning about.
Meet our professional productivity solutions
GROUP/ENTERPRISE PRODUCTIVITY

Dragon Professional Anywhere
Save time and cut costs with highly scalable, professional‑grade AI speech recognition that integrates seamlessly into enterprise workflows. Easily deployed and "always latest," this robust, cloud‑hosted productivity tool is optimized for thin‑client and virtualized environments.

Dictate detailed, accurate briefs and other documents 3x faster with cloud‑hosted, AI‑powered speech recognition that integrates directly into legal workflows. Empower firms and legal departments to create high‑quality documentation simply by speaking, accelerating billing productivity and saving time and money.

Safely create rapid, detailed incident reports in the field by voice, dictating hands‑free into the RMS or other applications. Highly customizable and up to 3x faster than typing, this solution protects officers, reduces documentation‑related burnout, and gives departments more time to devote to community policing.

Dragon Professional Individual
Professional‑grade and highly customizable, our robust speech recognition solution delivers optimal accuracy while creating 3x faster documentation and streamlining repetitive steps.

Increase productivity and expedite client documentation turnaround time. Highly customizable speech recognition with legal‑specific language models delivers optimal accuracy, 3x faster documentation, and automatic legal citation formatting.

Extend Dragon's range with our cloud‑hosted, professional‑grade mobile dictation solution. Compatible with iOS and Android devices, Dragon Anywhere Mobile can be purchased individually or is added to Dragon Professional Anywhere at no additional cost.
Dragon for Legal
Improve client services and reduce costs
For today's law firms, success hinges on providing great client service reliably and cost efficiently. But as attorney‑staff ratios continue to shrink, you need ways to maximize efficiency—without driving up costs. Dragon Legal Edition streamlines your legal transcription workflow so you can speed document turnaround, focus on billable work and deliver the service clients expect. It's not just legal software; it's a powerful competitive advantage.
Dragon for Law Enforcement
Fight crime—not paperwork
Law enforcement professionals spend hours each day on paperwork, taking resources away from more important duties. Dragon Law Enforcement lets you take notes and complete reports using your voice. It's faster than typing, so you can focus more time on protecting and serving the public. Used by officers, sheriffs, deputies, detectives and other law enforcement professionals, Dragon Law Enforcement is a valuable weapon in the fight against paperwork.
Find the Dragon that speaks to your needs
Powering productivity with speech, wherever and however you work.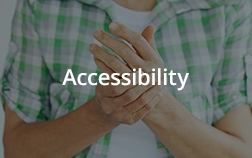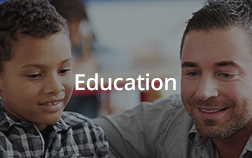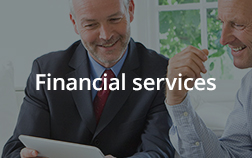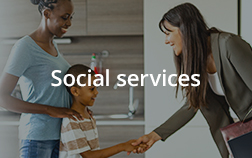 Volume licensing
Built for teams, built for enterprise. Ask about flexible licensing programs with no seat counts or auditing.
Contact sales
Need help? We've got you covered.
Talk to us about changing the way you work for the better with Dragon speech recognition.