A true telco partner
With decades of global experience in the telecommunications industry, Nuance is uniquely positioned to meet communication service providers' needs in a powerful, impactful way.

See why Nuance was chosen by 19 of the top 20 global carriers.

Drive better outcomes
Deliver exceptional customer engagement with award‑winning customer service and sales solutions
White paper
Improve security and customer experience with biometrics
Explore how biometrics empower telcos to strengthen fraud prevention while improving customer care.
8 examples of companies winning with virtual assistants and live chat
Increase customer satisfaction
Creating an integrated customer experience with Nuance solutions puts wireless carriers at the front of the pack
Customer Digital engagement channels, whether through self‑service options like a virtual assistant or through the one‑on‑one personal attention of live chat, give customers the personalized, immediate assistance they want.
On their own, they deliver fast, contextual assistance while cutting the cost‑to‑serve and taking strain off the contact center. But, the best experiences—the most satisfying, personalized and efficient ones—are delivered through a combination of self‑service and human‑assistance. That's why forward‑thinking organizations are increasingly opting for an integrated strategy, where live chat and virtual assistants(pdf. Open a new window) work together seamlessly.
World‑class customer experience powered by AI
Make the right impression with next generation omni‑channel engagement solutions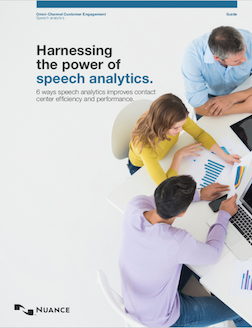 6 ways speech analytics improves contact center efficiency and performance.
Reduce contact center costs
Provide customers with intuitive, simple interactions through the channel of their choice
As a contact center leader, you are faced with many unique challenges. It's a very delicate balance of seamless engagement, agent training and satisfaction as well as optimizing staff productivity all while maintaining the highest standards of service.
While voice interactions are a foundational element in all contact centers, introducing analytics for customer and company interactions(pdf. Open a new window) can help strike the right balance between customer experience and operational efficiency.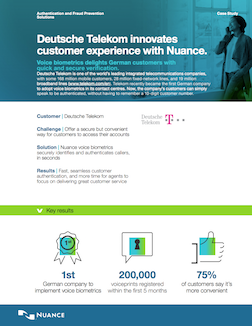 Deutsche Telecom innovated customer experience with Nuance
Learn how voice biometrics delights German customers with quick and secure verification.
Streamline customer engagement
Creating a seamless and secure customer journey—Deutsche Telekom
Customers increasingly demand frictionless authentication across all of the channels they engage with companies. Biometrics solutions have emerged as a means to providing frictionless authentication and have gained attention for their potential to streamline the digital customer experience and prevent fraud.
Enabled by the prevalence of web self-service and mobile applications, behavioral, fingerprint, facial, and retina are among the modalities used today to verify customer's identities via digital channels. Voice biometrics is another modality and is an integral part of the way contact centers approach security in many parts of the world.
Supercharge 5G investments
Capitalize on vast opportunities by putting conversational AI at the center of your 5G approach
Beyond increased speed and bandwidth, the massive undertaking by carriers and enterprises to deliver on the 5G promise has been years in the making and has required a complete shift in the way the network is architected. This effort has been mirrored by a similar transformation at Nuance to completely change how we deliver customer engagement; we call it Engagement AI. Engagement AI capitalizes on Nuance's heritage in leveraging artificial intelligence to make interactions with your customers effective, efficient, personalized, and productive.

Carriers and enterprises need access to a new generation of tools engineered to deliver an exceptional developer and designer experience for creating advanced conversational experiences.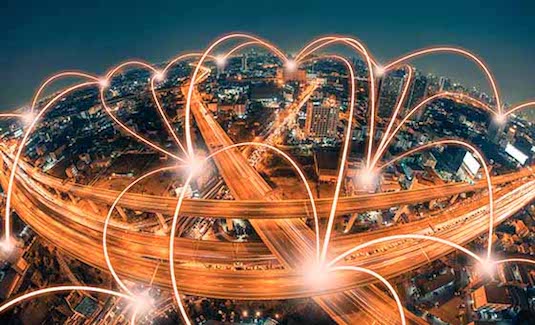 Solutions
Achieve even more with our customer service and sales solutions
Nuance offers fully integrated custom solutions that enhance customer engagement while delivering the right content at the right time on the right channel. All to help you acquire and retain customers, protect their assets and increase brand trust. And all while improving the customer experience and reducing support costs.
Awards
Award-winning solutions
Across industries and geographies, Nuance is recognized for its innovative technologies that power CSPs to be more.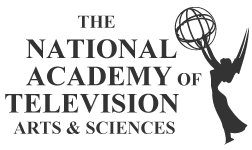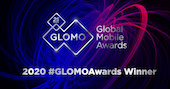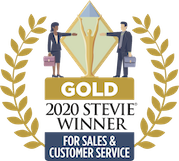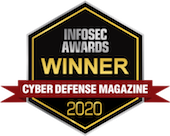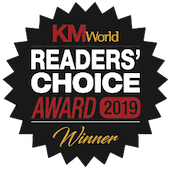 World‑class professional services = exceptional results
Get the most from your investments by engaging Nuance for professional services that transform technology into intelligent solutions. We've been working with leading communications providers for over 20 years. We know your business and your unique solution needs.
Explore professional services