Protect, streamline, and personalize every customer interaction
Improve experiences, reduce costs, and fight fraud with the latest in biometric verification and AI fraud prevention technologies.
Microsoft + Nuance
Nuance Authentication and Fraud prevention solutions are part of the Microsoft Digital Contact Center Platform, an open, extensible, and collaborative platform for seamless, omnichannel customer engagement.
Learn more
Make life easier for customers and agents—and harder for fraudsters
Consumers expect fast, easy, and secure experiences. when it comes time to verify their identities, most methods are slow, unreliable, and vulnerable. Meanwhile, fraud teams need to stay ahead of fraudsters but are hampered by outdated technology.
With seamless, secure biometric authentication and intelligent fraud prevention through Nuance Gatekeeper, you can improve customer and agent experiences, reduce operational costs, prevent fraud, and protect your brand.
Opus Research 2022 Intelligent Authentication and Fraud Prevention Intelliview
Learn why Nuance was named top platform provider for authentication and fraud prevention capabilities across all voice and digital channels, recognized as the major platform at the highly customized end of the market and noted for its AI‑backed fraud detection, flexible cloud contact center integrations and increasingly developer‑friendly cloud model.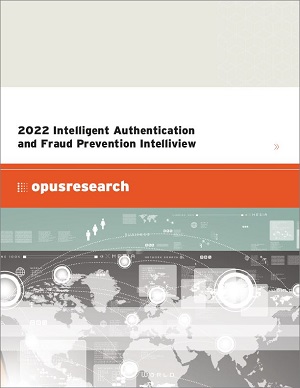 Features
Reduce friction and increase security
Improve customer experiences
Nuance biometric authentication verifies customers in seconds, eliminating the need to manage PINs, passwords, or security questions. Customers feel recognized, welcomed, and protected, increasing customer satisfaction and raising NPS.
Prevent fraud and protect your brand
Intelligent AI fraud prevention detects more fraud with higher accuracy and fewer false positives, preventing cases and mitigating losses. Fraud analysis tools improve investigator workflows, cut detection delays, and uncover more attack vectors.
Real-world customer outcomes
95%
faster fraudster identification
Trusted, flexible partnering
More than 20 years' experience delivering biometric authentication and AI fraud prevention solutions around the world.
Unified, omnichannel solution
The only authentication and fraud prevention solution that works throughout the customer journey in every channel.
Industry-leading performance
Advanced biometrics and AI‑driven risk assessments deliver faster authentication, higher success rates, greater detection of fraud, and fewer errors.
600M+
biometric prints enrolled
8B+
transactions secured yearly
Featured blog
The future of customer engagement is bright with Microsoft and Nuance
Explore why Nuance and Microsoft have never been more confident in our ability to continue offering organizations unprecedented AI‑powered customer engagement solutions.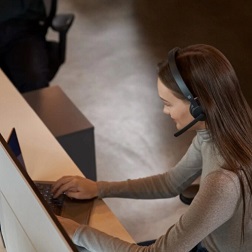 White papers
Biometrics for telecoms
Discover how Nuance and Microsoft are working together to help telecommunications companies prevent fraud and improve customer experiences.
Customer engagement in an era of rising fraud
Learn how credit unions and regional banks are securing interactions across voice and digital channels, based on a survey of ABA Banking Journal readers.
Learn more about voice biometrics
What is a voiceprint?
Voice biometrics take the aggravation out of authentication and help organizations verify the actual person behind the interaction based on the sound of their voice in seconds.
See how you can improve customer and agent experiences while reducing costs and preventing fraud.