2020 Authentication & Fraud Prevention Intelliview

The Evolution of Authentication Virtual Roundtable Series presented by Nuance and Opus Research—designed by and specifically for authentication leaders—explores evolving authentication options.
The 2020 Intelligent Authentication & Fraud Prevention Intelliview is significant for organizations planning or considering biometric solutions. Join Opus Research founder and lead analyst Dan Miller as he shares the report's insights into the industry's top 20 solution providers supporting secure customer contact experiences and fraud prevention. Everyone that registers will receive a copy of the report compliments of Nuance.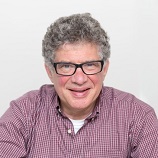 Dan Miller
Lead Analyst & Founder, Opus Research
Dan Miller founded Opus Research in 1986. He leads the company's authentication consulting and research, and authors its annual Intelligent Authentication and Voice Biometrics Intelliview report. Dan received his BA from Hampshire College and an MBA from Columbia University Graduate School of Business.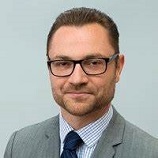 Brett Beranek
Vice President and General Manager, Security & Biometrics, Nuance
Brett Beranek is responsible for Nuance's security and biometric business, including the success of its more than 500 clients that conduct over 5 billion transactions annually. He earned a Bachelor of Commerce, Information Systems Major, from McGill University as well as an Executive Marketing certificate from Massachusetts Institute of Technology's Sloan School of Management.
Watch the on‑demand webinar now