Future Forward: CX and AI Predictions, Opportunities, and Strategies for 2021 and Beyond


2020 had a profound impact on how organizations engage with customers and how customers interact with their favorite brands. Everything from buying groceries and fixing a phone to booking travel and accessing a bank account now has an underlying priority to consider—customers' health and well‑being. This requires customer interactions to become more personalized, empathetic, and intelligent.
Future forward organizations see AI as an opportunity to blend automation, connected experiences, and human touch to create a successful customer journey that builds loyalty and trust.
During this session, Best Buy Health, Opus Research and Nuance share insights on the trends and innovations that will push customer experiences to the next level in 2021—and beyond.
1
2020—the year in review for CX: what's new, what stayed the same—and what has changed forever
2
The most imaginative uses of AI in 2021, as more enterprises apply the technology to their omnichannel strategies
3
The human touch—and the role it plays in the very best customer and agent experiences
4
How technology can help build customers' brand trust and loyalty in 2021
Don't miss out on these insights
View the roundtable webinar.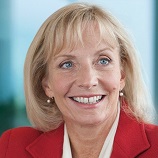 Deborah DiSanzo
President, Best Buy Health
Deborah DiSanzo is president of Best Buy Health for Best Buy Co. Inc. In this role, she is responsible for the company's health strategy, with a particular focus on bringing health technology into the home to help people live better, safer and more independent lives. Her oversight of Best Buy Health includes GreatCall, a leading provider of connected health and personal emergency response services to the aging population, which Best Buy acquired in 2018. She also leads the incubation, strategy and corporate development teams focused on scaling health initiatives at Best Buy.
Deborah is an innovative, strategic leader with more than 30 years of experience at the intersection of health care and technology. She is a recognized thought leader in artificial intelligence and big data, has deep experience in running businesses known for their innovation in health care, and has a demonstrated ability to drive growth both organically and through acquisitions.
Most recently, Deborah served as an instructor at the Harvard T.H. Chan School of Public Health. Prior to that, she led the IBM Watson Health team, launching artificial intelligence offerings designed to help doctors, researchers, health care providers, pharmacists and insurers better serve patients around the world. Deborah was also CEO of Philips Healthcare, where she and her team brought consumer-grade, automatic defibrillators to the market, making them first available in public places then, ultimately, in the homes of Americans across the country.
Deborah holds a bachelor's degree from Merrimack College and an MBA from Babson College. She continues to teach at the Harvard T.H. Chan School of Public Health and serves on the boards of AstraZeneca, Novanta Inc. and Project Hope.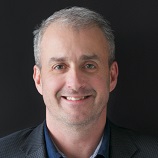 Joe Petro
Executive Vice President and CTO, Nuance
Joe Petro assumed the role of executive vice president and chief technology officer in September 2018. He is responsible for overseeing research, platform development, application development, dev ops, and cloud readiness for the company.
Joe joined Nuance in 2008 as senior vice president of healthcare research and development, having previously served as senior vice president of product development at Eclipsys Corporation, where he oversaw the development of more than 30 solution sets spanning diverse healthcare environments. Over the course of his career, he has held a number of executive roles both in venture backed startups and large scale enterprises. Joe holds a B.S. in mechanical engineering from the University of New Hampshire and an M.S. in mechanical engineering from Kettering University.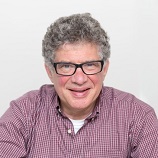 Dan Miller
Founder and Lead Analyst, Opus Research
Dan Miller has over 25 years' experience in marketing, business development and corporate strategy for telecom service providers, computer makers and application software developers. Dan founded Opus Research in 1985 and helped define the Conversational Commerce marketplace by authoring scores of reports, advisories and newsletters addressing business opportunities that reside where automated speech leverages Web services, mobility and enterprise software infrastructure.
As Director of the New Electronic Media Program at LINK Resources from 1980-1983, he helped define one of the first continuous advisory services in the information industry. He then held management positions at Atari, Warner Communications and Pacific Telesis Group (now part of AT&T).
Dan founded Opus Research, Inc. and published Telemedia News & Views, a highly-regarded monthly newsletter regarding developments in voice processing and intelligent network services. He served as Editor-in-Chief of The Kelsey Report, where he also oversaw the launch of advisory services on local online commerce, voice & wireless commerce and global directories.
Dan received his BA from Hampshire College and an MBA from Columbia University Graduate School of Business. He is a frequent speaker at industry conferences. He has been quoted in SpeechTek magazine, the Wall Street Journal, Wired.com, CommWeb and elsewhere. He has also provided commentary on CNN and TechTV.