Meet your new Dragon
Now optimized for Windows 11, Dragon Professional v16 is better for business.
Be more productive, on the ground or in the cloud
Dragon's powerful dictation solutions empower you to create mission‑critical documentation with speed, detail, and accuracy.
CLOUD‑NATIVE PRODUCTIVITY
Dragon Professional Anywhere
Accelerate productivity and save money for your organization with flexible, cloud‑hosted speech recognition that integrates seamlessly into enterprise workflows.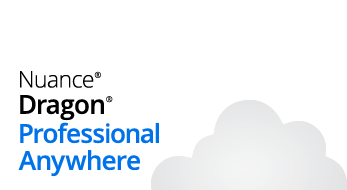 Dragon Legal Anywhere
Dictate contracts, briefs, and other legal documents 3X faster than typing with cloud‑hosted, legal‑specific speech recognition. Easily deployed across firms of all sizes, with a built‑in legal vocabulary and formatting to integrate directly into legal workflows.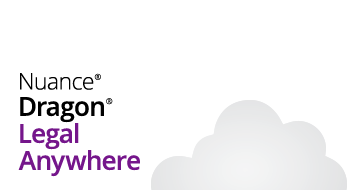 Dragon Anywhere Mobile
Extend your enterprise‑wide documentation capabilities with professional‑grade mobile dictation that allows you to create, edit, and format documents of any length and share information directly from a mobile device.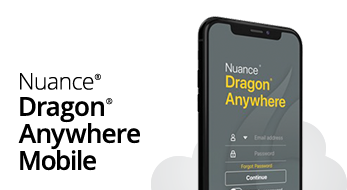 LOCALLY INSTALLED PRODUCTIVITY
Dragon Professional v16
Short‑cut repetitive steps and create accurate documentation 3x faster with robust, highly customizable speech recognition. Optimized for Windows 11, v16 increases productivity with an unmatched suite of functionality that cuts costs for individual professionals and large organizations.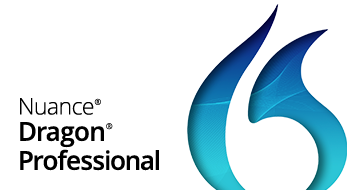 Dragon Legal v16
Customized for the legal industry and optimized for Windows 11 and Microsoft Office, Dragon Legal v16 delivers advanced speech recognition that empowers legal professionals to speed the creation of contracts, briefs, motions and other documentation, all while reducing transcription costs.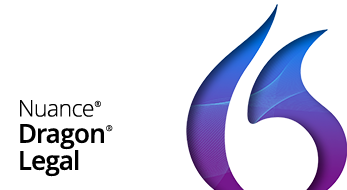 Dragon Law Enforcement v16
Safely and rapidly create detailed incident reports in the field up to 3x faster by voice while staying heads‑up and situationally aware, using customized AI‑powered speech recognition that reduces officer burnout. Enjoy the productivity gains of Windows 11/Microsoft Office on new MDCs.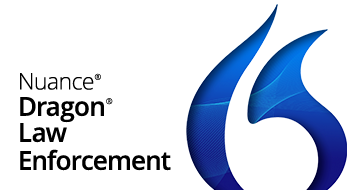 Dragon cloud solutions
Work where you need to be
Our "always latest," easy to deploy cloud-hosted speech recognition solutions integrate seamlessly into enterprise workflows and are optimized for thin-client and virtualized environments. Securely create mission-critical documentation wherever you are when you extend Dragon Professional Anywhere with Dragon Anywhere Mobile.
Dragon Professional v16
Professionals' preferred speech‑to‑text just got better
From police officers on patrol to attorneys filing briefs to social workers working cases, professionals prefer Dragon speech recognition for its unparalleled speed, accuracy, and specialized vocabulary and features. Now optimized for Windows 11 and backwards‑compatible with Windows 10, Dragon Professional v16 is taking workplace productivity to the next level.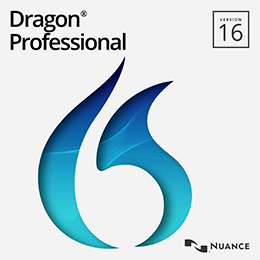 Discover the Dragon difference
See how seamless documentation can be with award‑winning speech recognition that knows your business.
Superior speed and accuracy
Creating critical work documentation has never been easier with voice recognition that's 3x faster than typing with up to 99% accuracy—no voice profile training required. By capturing information at the speed of thought—and at the point of interaction—busy professionals can reproduce details with specificity and immediacy that may be lost when transcription requires retrospective typing at 40 wpm or less.
Comprehensive security
All Dragon solutions—locally installed or cloud-hosted—are designed with "table-stakes" security in mind. Whether empowered by the industry-leading security of Microsoft Azure or audited to support gold-standard industry security protocols, Dragon won't let you down.
Unparalleled flexibility
Our cloud-hosted solutions ensure the Dragon customizations you create synch across your devices. When used in combination with other cloud-native solutions like Microsoft Office, tasks begun in one location can be finished in another. If you add a unique AutoText in in Dragon Anywhere Mobile, it is synchronized in the Windows client (Dragon Professional Anywhere), so your work keeps pace with your busiest days.
Compliance and confidentiality
Health and human services professionals that encounter Personal Health Information (PHI) on the job can rest assured that our Windows client (Dragon Professional Anywhere) supports HIPAA requirements for security and confidentiality in public sector settings such as social services, employing secure encryption methods throughout the workflow to safeguard all communication, documentation, and data.
Find the Dragon that speaks to your needs
Optimized for diverse professions and accessible to everyone, Dragon makes overachievement inevitable.
Need help? We've got you covered.
Volume licensing
Built for teams, built for the enterprise. Ask about flexible licensing programs with no seat counts or auditing.
Contact us