Automate documentation workflows for improved compliance and productivity
Heavy documentation demands and inefficient workflows can impact business outcomes, from inconsistent and inaccurate reports, a risk to compliance, to employee productivity and costs. Solve your documentation challenges and transform manual and disconnected processes into a streamlined and automated workflow with Nuance Winscribe Dictation.
Benefits
Solve your documentation challenges
Improve collaboration, productivity, and costs and empower individuals across your organization to create and share high‑quality documentation and streamline complex workflows in a more efficient and flexible way.

Features
Easily and efficiently streamline documentation workflows
Streamline and automate dictation and transcription workflows and save time and costs with the Nuance Winscribe Dictation workflow management solution.
Remove manual transcription processes
Make it easy to automate your dictation-to-transcription workflow and remove manual steps from the process. Winscribe Dictation workflow automatically collects and delivers dictations, assesses information about each job and instantly delivers work to the appropriate transcriptionist or support team.
Improve document creation and turnaround
Dictate documents 3 times faster than manually typing by hand. With Winscribe Dictation, choose your dictation workflow option: send dictated work to support staff for transcription, send it to the Dragon Speech Recognition engine for automatic voice-to-text transcription, or send it to an outsourcing agency for completion.
Enhance productivity for mobile employees
Create high-quality documents, reports, or fill out forms—at any time and from anywhere. Nuance solutions provide business professionals with the freedom to capture and deliver dictations immediately using their iOS or Android device, for improved productivity and more efficient delivery of information.
Keep information secure
Protect the confidentiality of sensitive information within your documentation workflows. Winscribe Dictation makes use of two levels of security: file encryption and HTTPS. It also provides a comprehensive set of policy rules within the system that conforms to industry standards, including password retention and re‑use, account lock-out and force password change, as well as a password-protect feature available for each job.
Manage and measure to boost success
Quickly and easily manage data and create reports based on your business requirements. Managers can monitor the status of the entire dictation and transcription process in real-time. In addition, reports can be produced to assess employee productivity, and efficiency metrics can be used to identify potential bottlenecks, so business managers can continually make improvements to their processes.
Integrate within your existing systems
Winscribe Dictation is flexible and scalable for every client's requirements and allows for integration with other information management systems, such as record managment and case management systems and more. With a built-in software development kit (SDK), Winscribe Dictation can be tailored to provide the maximum benefit, personalized to your business needs.
Improve enterprise mobility
Improve documentation and reporting for your mobile workforce
Enable your employees to maximize their time away from the office and be productive no matter where business takes them. Employees can dictate documents and complete other paperwork using their phone, PC, or using a microphone or mobile device. Nuance Winscribe Dictation then lets them easily share and send their work to the office, an outsourced transcription provider, or to the Dragon Speech Recognition engine for transcription.
Complementary solutions
Enterprise-ready speech recognition solutions
Dragon Professional v16
Short‑cut repetitive steps and create accurate documentation 3x faster with robust, highly customizable speech recognition. Optimized for Windows 11, v16 increases productivity with an unmatched suite of functionality that cuts costs for individual professionals and large organizations.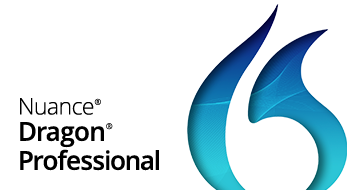 Dragon Legal v16
Customized for the legal industry and optimized for Windows 11 and Microsoft Office, Dragon Legal v16 delivers advanced speech recognition that empowers legal professionals to speed the creation of contracts, briefs, motions and other documentation, all while reducing transcription costs.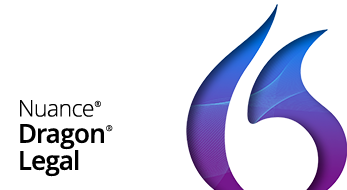 Dragon Law Enforcement v16
Safely and rapidly create detailed incident reports in the field up to 3x faster by voice while staying heads‑up and situationally aware, using customized AI‑powered speech recognition that reduces officer burnout. Enjoy the productivity gains of Windows 11/Microsoft Office on new MDCs.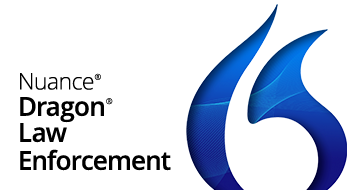 Contact support
Technical support for Winscribe solutions.
Support by phone:
USA
+1 866-494-6727 option 2
Europe
+44 (0)20 7471 0111
New Zealand
+64 (0) 9 486 9010
Australia
+61 (0) 2 9045 7504