Accelerating the mortgage sales cycle
How a top mortgage lender used "fast and first" proactive engagement technology to turn shoppers into buyers
Company profile
When selling mortgages, speed matters. The first lender to reach a lead typically closes the deal. In fact, 78 percent of buyers close with the first company that contacts them. Citi Mortgage used this "fast and first" approach to create a lead response strategy that accelerated interaction with potential buyers, resulting in a surge in lead‑to‑sales conversion.
Download success story (pdf. Open a new window) View all success stories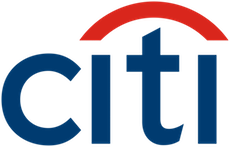 "

Our conversion rate off this first attempt has been phenomenal. Now, we're wowing our customers on a daily basis, thousands of times a month.

"

Marcus Bontrager
SVP Director of Customer Service
Citi Motrgage
Challenge
Generate more closed loans by shortening the response time to web loads and responding to potential customers first.
Solution
Automate the web leads follow up process and connect potential buyers with available agents faster
Results
Reached 80% of prospects within minutes of completing the online application
Reduced average response time from 38 minutes to 3 minutes
Doubled the conversion rate of first time attempts
Higher agent utilization saved labor costs
Background
Statistics show that the time it takes to follow up on inbound inquiries impacts conversion rates. Making contact within a five vs. ten minutes improves contact rates by 500 percent.
"Borrowers are interested in your product and services. If you can reach them and tell them what you can offer, it absolutely leads to additional sales and revenue," says Marcus Bontrager, Senior VP and Director of Customer Service for Citi Mortgage.
Citi's web lead process wasn't optimized to its full potential. Average follow-up time was 38 minutes from when the web lead came in to when a Citi Mortgage agent dialed out to the customer. "We were just converting at such a slow and low percentage," acknowledges Bontrager.
"Our goal in any interaction is to 'wow' our clients. Whether customers are responding to a digital campaign or visiting our website, we want to interact with them within minutes."
Citi had worked with Nuance previously to successfully automate interactions in customer service, collections and loss mitigation. Now, they wanted to automate the follow-up process for loan origination leads captured on their website. The goal was to make Citi loan counselors more responsive.
Learn how Nuance can help differentiate your business with omni‑channel customer engagement solutions powered by AI.