Deutsche Bahn's customers embrace text‑to‑speech
Vocalizer TTS technology is as effective and flexible as voice talent for announcements.
Company profile
Deutsche Bahn AG is one of the leading mobility and logistics enterprises in the world today. The core of the enterprise, which is active in 130 countries, is the railway system in Germany. About 239,000 employees, nearly 190,000 of them in Germany, work each day to ensure mobility and logistics for customers and efficiently control and operate the appurtenant transportation networks via rail, ground transport, and sea and air freight. In the 2009 fiscal year, the sales revenue of the DB group was about EUR 29.3 billion, and the operating result, adjusted to reflect special effects (EBIT), was about EUR 1.7 billion.
Download success story (pdf) View all success stories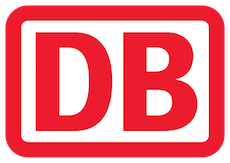 "

As an innovative, service-oriented enterprise we regularly conduct passenger surveys, because our customers' opinions are important to us. This is particularly true when we introduce new technologies. In this case, the feedback was highly positive right from the outset. We are pleased that the voice technology by Nuance is so well received by travelers and that we were consequently able to substantially improve our customer service.

"

Christoph Rothfuss
Bid Planning Department, Responsible for Passenger Information
DB Regio AG, Mannheim
Challenge
Computer-generated speech used for connection announcements must sound close to natural human voice to be accepted by passengers
Inform regional train passengers of changes in a clear automated voice; especially when trains are not staffed by conductors
Solution
Vocalizer text-to-speech for delivery of written text in a natural-sounding voice
Exclusive synthesized voice modeled after Deutsche Bahn's spokesperson Ingo Ruff
Automated system speaks any desired text without the voice talent going back to the recording studio
Results
No reliance on additional recordings, saving time and money
TTS solution is experiencing an extremely high level of acceptance from a large majority of passengers
Easy and understandable information delivery to passengers about connections
Background
People are sensitive to and often quick to criticize synthetic voices. Therefore, when Deutsche Bahn AG was planning to introduce computer-generated connection announcements in its trains, the primary requirement was to utilize a sophisticated voice technology that sounds close to the natural voice and is quickly accepted by passengers. After all, it was the goal of Deutsche Bahn to inform the regional train passengers of train-change possibilities and connecting trains comprehensively and in a clearly understandable manner, even when the trains are not staffed with conductors. The uniform voice of Deutsche Bahn was also intended to sharpen recognition among travelers.
A pilot project in this regard was started in twelve DB Regio trains in April 2010. A specially created "custom voice," i.e., a synthesized voice by Nuance created specifically for Deutsche Bahn, informs the passengers of their further travel options in "real time" before a train transfer stop is reached. In the future, it will also be possible to handle stop announcements and other information concerning the course of the trip via the voice computer. Thus, using the synthesized voice, the DB Regio is no longer dependent on making additional recordings in the recording studio and saves time as well as money.
In July 2010, the Bahn [German Railway System] had DIMA MarktForschung [DIMA Market Research] find out through a passenger survey whether the new technology is well received by passengers. The result: The digital passenger announcements enjoy an extremely high level of acceptance among all of the persons who were surveyed. They have a contemporary feel and distinguish themselves through their high level of understandability.
In its new announcements, Deutsche Bahn is relying on the innovative "Vocalizer Text‑to‑Speech" (TTS) technology by Nuance Communications for the conversion of written text to a natural-sounding voice. The leading provider of voice and image-processing solutions developed an exclusive synthesized voice for Deutsche Bahn on the basis of this method.
Learn how Nuance can help differentiate your business with omni‑channel customer engagement solutions powered by AI.