GE Money aligns business and customer intent
Customer self-service and intelligent call routing drive business improvements.
Company profile
In 2006, GE Money, a leading provider of credit and financial services to consumers, business and merchants in Australia and New Zealand, embarked on a business improvement program designed to streamline contact center processes and improve the customer experience.
Recognizing the opportunity to reduce the volume of calls handled by contact center agents, GE Money invested in intelligent call routing technology and self‑service applications. The initiative was designed to increase the accuracy of call routing processes and ensure that simple transactions were routed to self-service applications.
Download success story (pdf) View all success stories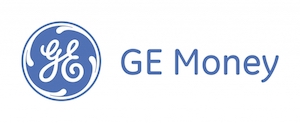 "

Working together with Nuance, we have built an organizational mandate and a technology platform for future investment in speech and automation solutions, which will provide the foundation for future innovation in the contact center.

"

Graham Cowie
Telephony Leader
GE Money
Challenge
Streamline contact center processes
Automate calls when appropriate to reduce costs
Improve customer experience
Reduce the volume of calls handled by contact center agents
Results
Total number of calls completed in self‑service increased from 40% to 60%
Call duration fell by 5%
Contact center agents were able to spend more time dealing with complex customer enquiries and cross‑sell opportunities
Background
As part of the business improvement programme, GE Money upgraded its call steering infrastructure from legacy touch-tone technology (DTMF) to an open dialogue interactive voice recognition system (IVR). This would allow customers to describe their needs in their own words, bypassing complex menus and allowing customers to move directly to their destination.
An increase in automated call resolution would reduce the costs relating to the delivery of customer service and improve the total customer experience by freeing up contact center agents to handle complex customer queries.
Leveraging GE Capital's global relationship with Nuance as its preferred partner for speech technology, GE Money selected Nuance to help deliver a series of contact center innovations in Australia and New Zealand. Nuance worked closely with GE Money throughout the entire project lifecycle, starting with the design of the business case and application build and test, then later, collaborating on rollout and communication strategy.
GE Money employed Nuance consulting, application development and project management services. Nuance delivered its Open Dialogue Call Steering software and developed custom applications in tandem with Viecore, a provider of self-service solutions for customer contact to large enterprises. Nuance acquired Viecore in late 2007.
Learn how Nuance can help differentiate your business with omni‑channel customer engagement solutions powered by AI.