Meet Jetstar Airways' virtual assistant.
48% of customers engage with Jetstar through Jess.
Company profile
Jetstar Airways is the fastest growing airline brand and one of the largest low‑cost carrier airlines in the Asia Pacific region. Its mission is to offer low fares to enable more people to fly to more places, more often. Since launching in Australia in 2004, the airline has carried more than 200 million passengers, operating more than 4,000 flights a week to more than 75 destinations.
Download success story (pdf. Open a new window) View all success stories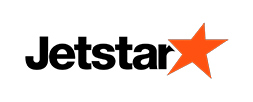 "

2017 Jess is the focal point of contact for all customer assistance—whether via website, mobile or Facebook Messenger. Jess is a triage service. She directs the customers to the best point of value to meet their travel needs. You could say Jess is a digital concierge, supporting self‑service on messaging platforms, mobile apps and web‑based assets. All the while delivering a human‑like, conversational experience to our customers.

"

George Goucher
AI, Robotics and Emerging Technology Performance Manager
Jetstar
Challenge
Address customer demands for an enhanced self-service experience
Upgrade Jess capabilities to deliver seamless omni‑channel assistance
30% growth in contact center queries
Reduce high call volumes during spike call periods
Solution
Deployment of Jess as first point of contact
Enhanced virtual assistant
NLU, enhanced dialogue and resolution—enables Jess to be digital concierge
Jess's contact points expanded to website, mobile, messaging
Results
82% virtual assistant success rate
10.4+M conversations (2018)
48% of customers engage with Jetstar through Jess
Jess triages customers to most suitable channel
ROI tracking at 270+%
IVR call volume down 17%
Virtual assistant contact volumes up 50%
Background
Jetstar's success in the market has resulted in ongoing expansion throughout Australia, New Zealand and Asia, increased customer reach and increased customer queries. The company attracts approximately ten thousand new passengers per month, putting pressure on its contact center. The airline's expanded network of highly mobile travelers wants Jess to be able to deliver more while they travel; to be accessible to them on whatever device they are using. And, increasingly, it's the mobile channel.
The contact center was facing a 30% growth year‑on‑year in customer queries. In addition, dealing with the spikes in contact center demand during times of natural disaster and aircraft engine problem impacts on flights were taxing the contact center staff. And those travelers far away from home are in no position to wait up to an hour to speak with an agent due to inordinate global roaming charges.
Growing expectations by customers interacting with Jess meant her skill set needed to be expanded. Working closely with Nuance, in addition to developments in AI and virtual assistant technologies, Jess's communications with travelers were augmented. Her go‑to‑help competencies were enhanced, as were her skills to understand fully contextually raised queries.
Deploying Nuance's latest linguistic engine technology, a revitalized Jess understands more contextually and learns more rapidly, enabling greater and faster assistance to Jetstar's passengers. Through leading‑edge AI, machine learning and NLU technology, she fast tracks her own learning. Customer numbers deflected to either live chat or phone agents is reducing due to the high percentage of customers being contained by Jess's ability to answer all their queries.
Jetstar launched into Facebook Messenger in New Zealand, Australia and Singapore in November 2017 in response to the increasing trend of messaging customer inquiries. From November 2017 to June 2018, there were over 37,000 conversations with Jess on Facebook Messenger assisting more than 8,000 customers.
Learn how Nuance can help differentiate your business with omni‑channel customer engagement solutions powered by AI.