Michigan OCS delivers great service to citizens.
Natural language call steering IVR solution decreases call volume and cuts response time.
Company profile
The Michigan Office of Child Support (OCS) is dedicated to enhancing the permanent well-being and self-sufficiency of Michigan families. Part of the Michigan Department of Human Services, the OCS works with parents and guardians to ensure children and families receive court‑ordered financial and medical assistance. Child support services include locating a parent, establishing paternity, and establishing, modifying and enforcing court orders for child support and health coverage. The Michigan OCS employs more than 100 child support specialists to assist citizens and partners with the goal of establishing child support for families so children can thrive and reach their full potential.
Download success story (pdf) View all success stories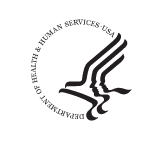 "

Nuance offered us state‑of‑the‑art Natural Language Understanding and call steering technology along with unparalleled experience in deploying customer service solutions for the government sector.

"

Erin Frisch
Director
Michigan Office of Child Support
Challenge
Reduce case backlog
Eliminate phone tag and delays in assistance
Improve response time to Client's phone inquiries
Decrease number of cases falling into noncompliance
Better enable clients to receive assistant benefits without interruption
Solution
Main menu determines caller intent based on conversational speech
IVR routes callers to first available support specialist
IVR prompts caller for case information and sends it to specialist via CTI screen pop
Results
Significantly cut response time
45% reduction in call volume
Reduced escalations to case managers by 90%
Mailed 53% fewer noncompliance letters
Received 66% fewer requests for administrative hearings due to noncompliance
Background
The Michigan Office of Child Support (OCS) is dedicated to helping families become and remain self‑sufficient. This commitment motivated OCS to make organizational and infrastructure changes, including case intake process improvements and implementation of a new Interactive Voice Response (IVR) phone system, in order to deliver more responsive service to citizens. The new IVR system, which leverages Nuance Natural Language Understanding (NLU) call steering technology, allows citizens to describe the reason for their call in their own words and respond to prompts for personal and case information using conversational speech for fast, efficient service and high first-call resolution rates. These improvements not only save time and money for the OCS but more important, they enable Michigan families to obtain necessary financial support—to help ensure the health and well-being of their children.
Prior to 2014, the Michigan OCS had fallen behind in serving citizens due to a high case volume, inefficient processes, and lack of adequate technology. Citizens would receive a letter in the mail with instructions to call a designated child support specialist. Too often, however, they were unable to reach their specialist in a timely manner. More than half of the calls would go to voicemail, and in some cases, citizens were unable to leave messages because specialists' mailboxes were full. Citizens would have to call back repeatedly over the course of days or weeks before connecting with their specialist. Frustrated with delays and desperate for help, citizens frequently escalated cases to OCS managers in an effort to achieve faster resolution.
OCS specialists were processing only 55 percent of the incoming cases on average; the rest became backlogged and many fell into noncompliance. As a result, many families were denied public assistance benefits through no fault of their own. Citizens were angry over the lack of responsiveness and specialists were discouraged that they could not keep up with caseloads. The time had come to update OCS processes and technology to address growing inefficiencies and provide more effective assistance to families.
Learn how Nuance can help differentiate your business with omni‑channel customer engagement solutions powered by AI.