Nuon perfects its customer service with call steering.
"We thought we had set the bar high, but the success of the Nuance application took even us by surprise."
Company profile
NV Nuon Energy is part of the international energy concern Vattenfall, one of the largest producers of energy and heat in Europe. Founded in 2006 following the legal separation of its parent company into the energy supplier Nuon and grid operator Alliander, Nuon produces electricity (over 20TWh in 2014), heat, cooling and gas. Operating mainly in the Netherlands, Nuon is one of the top three Dutch energy companies, employing over 4,400 people, and serving around two million consumers, companies and organizations. It also provides energy-related products, services and advice to help customers save energy and improve safety.
Download success story (pdf) View all success stories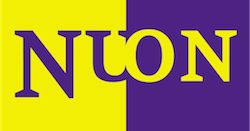 "

Surveys have shown that customers were very dissatisfied with the channel they had to go through to reach the right employee. The old system offered too few opportunities to make the required improvements, necessary to improve the customer experience and also the efficiency of the contact center. We finally opted for Nuance. They offered the best package at a good price.

"

Arnoud Kortes
Program Manager
Nuon Business Development
Challenge
Handle customers' questions faster and better - boosting efficiency of the contact center
Improve customers' experience by using open questions to serve them faster and more intuitively
Have a system that can respond flexibly and simply to changing circumstances such as new products and services
Reduce the number of transfers
Solution
Nuance Call Steering handles huge variety of customer questions in an adaptive manner
System can be fine-tuned and adapted by the contact center itself
Open-question speech recognition enables customers to use their own words to navigate (rather than incomprehensible jargon), and so access the right employe of self-service application faster
Results
Correct Routing Rate (CRR) up to 95% after just three months
Transfers higher customer satisfaction: NPS score up by six points
Nuon received 2015 Dutch CQ (Customer Quotient) award for best customer service
Background
Around 2009, Nuon began to face increasing problems with the limitations of its IVR (interactive voice response) system. Customers had to press keys to navigate through a multi-layer menu in order to get through to an employee who could deal with their question. And, as the company has over two million customers, from a structural point of view it had to deal with a wide range of varied and difficult-to-predict questions. This presented Nuon with a serious challenge.
"Surveys carried out at that time showed that customers were very dissatisfied with the process they had to go through to get to the right employee," explains Arnoud Kortes, Program Manager, Nuon Business Development. "They had to navigate their way through a complicated menu with lots of sub-choices, with the options often expressed in jargon that they didn't fully understand. What this meant was that, despite going through the whole menu, customers were often ending up in the wrong place, as they didn't understand the options. Or they got fed up with doing our work for us in the menu and just pressed keys at random hoping to get through to the right employee."
The system in use at the time offered too few opportunities to make the required improvements to customer experiences and the efficiency of the contact center. Nuon, therefore, opted for a completely new IVR system and set up a selection process to choose a supplier. Major starting points were that customers had to be given a much easier, faster and intuitive process. Plus it had to be possible to adapt the system in line with market changes (for example following the introduction of new products or services). Finally, the application had to be platform-independent.
"We finally decided on Nuance," continues Kortes. "They offered the best package at a competitive price. When we chose the package, we were still independent and we used an Avaya environment. In 2009 we were acquired by Vattenfall and a European contact center was then set up on the Genesys platform. In 2012, in the middle of the Nuance project, we migrated to Genesys."
Learn how Nuance can help differentiate your business with omni‑channel customer engagement solutions powered by AI.