Natural language – NYC311 service better than ever.
Speech IVR solution helps NYC311 deliver a superior customer experience at a lower cost.
Company profile
NYC311: The nation's largest and most comprehensive 311 service
New York City, the most populous metropolitan area in the United States, is home to over 8.3 million residents. To serve this massive and diverse population the City operates the nation's largest and most complex municipal government with more than 350,000 city employees and 120 agencies, offices and organizations offering over 4,000 different services to residents.
Download success story (pdf. Open a new window) View all success stories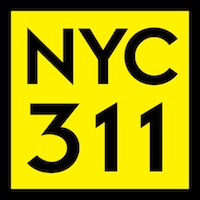 "

We have worked closely with Nuance to develop a service experience unparalleled in the 311 community. Through the successful implementation of cutting-edge speech recognition and intelligent call routing, we're providing our customers with the quality and ease of use they have come to expect from New York City.

"

Joseph Morrisroe
Executive Director
NYC311
Challenge
Handle ever-increasing call volume more effectively
Continually improve the customer experience
Improve operational efficiencies to reduce expenses
Reduce misroutes and agent-to-agent transfers
Solution
Implement a Natural Language Call Steering application to route calls quickly and accurately
Develop self-service features, 311 agent screen pop and robust reporting
Deploy an administration portal to make applications changes quick and simple
Results
Enabled NYC311 to deliver a superior customer experience at a lower cost
Increased agent availability by up to 25%
Increased call center capability by over 20% during high demand days and emergency response periods
Background
When Michael Bloomberg became mayor in 2002, he made improving the level of government service one of his top priorities. His vision included a centralized, all-purpose call center, which residents could easily access—24 hours a day, 7 days a week—for any non-emergency service, government contact and information request.
The result was NYC311, the largest and most comprehensive municipal government customer service platform in the world, which consolidated more than 40 separate City call centers and hotlines into a single, easy-to-remember number. For more than 10 years, NYC311 has provided the public with quick, easy access to all New York City non-emergency government services and information while maintaining the highest possible level of customer service. It helps agencies improve service delivery by allowing them to focus on their core missions and manage their workloads efficiently. Today NYC311 is the most popular customer channel the City offers, averaging more than 20 million calls per year.
While NYC311 dramatically improved customer satisfaction during its first 10 years of operation, the City was not content to rest on its laurels. The City was looking for ways to improve the NYC311 customer experience while reducing expenses and increasing operational efficiencies. One area identified for enhancement was NYC311's Interactive Voice Response (IVR) system, which allowed customers to select menu options using their telephone keypad via touchtone. While the touchtone system helped route calls to the appropriate call center agent, its press-button options presented some challenges and limitations that could lead to misroutes and agent-to-agent transfers.
"When someone calls into NYC311, our goal is to immediately identify his need and connect him to the right information or the right service," explained Kirstie Johnson, Director of Customer Experience. "Because our touchtone system offered only four press-button options, we had to continually re-prioritize from day to day—or even hour to hour—how to best use those options. For example, if the City was experiencing a bitter cold snap, we might choose to make "heat complaints" one of those options so customers would be automatically routed to the right agent for intake instead of being transferred to one agent and then another."
However, in a city that is a major tourist destination, a global business hub, and home to more than eight million residents, there are literally thousands of reasons why a person might call 311. "Even if we concentrated on the top 200 call types, the four press-button options our touchtone system offered were just too limiting," stated Andre Williams, NYC311 IT and IVR Manager. "Our commitment to making NYC311's service the best it can be led us to deploy a state-of-the-art IVR system using Natural Language Understanding (NLU) technology from Nuance."
Learn how Nuance can help differentiate your business with omni‑channel customer engagement solutions powered by AI.