New Windstream online customer experience.
Nuance Nina virtual assistant gets 72% first contact resolution rate in the first three months.
Company profile
Windstream Corp. is a leading provider of advanced network communications, including cloud computing and managed services, to businesses nationwide. The company also offers broadband, phone and digital TV services to consumers. Windstream has more than $6 billion in annual revenues and is listed on the S&P 500 index.
Download success story (pdf. Open a new window) View all success stories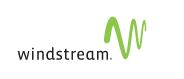 "

In order to win in our markets, Windstream must keep pace with customers and that means delivering content and support to them when, where and how they want it. Using a virtual agent delivers the kind of always-on, engaging, and contextual experience that our Web-savvy consumers expect. And with Nuance's proven track record, we knew we would produce a world-class agent.

"

Sarah Day
Vice President of Consumer Marketing
Windstream
Challenge
Deploy innovative, online customer engagement channel to support its residential customers
Expanding live chat and call center support was cost prohibitive
Existing online resources like static FAQs were ineffective at helping customers
Solution
Launched Wendy, the Windstream virtual assistant using Nuance Nina
Branded persona
Delivers personalized web customer service
Human-like conversational interface uses natural language processing
Results
In the first three months, Wendy handled on average over 24,000 conversations a month
Achieved 72% first contact resolution (FCR) rate
Deflected 44% of contacts escalating to the contact center
Background
With a vision to become a telecommunications innovator, Windstream was looking for the kind of innovative, "disruptive" technology that would provide a cutting- edge engaging customer experience by quickly and effectively answering their customers' support questions. Expanding live chat and call center support was cost prohibitive, but existing online resources like static FAQs were ineffective at helping customers resolve their issues in a timely, dynamic fashion. So the company embarked on a journey to revamp the digital support experience to more effectively address customers' needs.
In 2012, Windstream launched Wendy, an intelligent virtual assistant and branded persona that delivers personalized web customer service via a human-like conversational interface, powered by Nuance's Nina. With natural language processing ability, customers are able to converse with Wendy as they would with a live human agent.
Windstream believed their customers would benefit from a virtual assistant, because she is always available to customers, removing the need for them to sit in long call center queues and resolving their issues faster than ever before possible. During outages, she can also provide critical information to customers so they can stay abreast of the latest updates. The personal interaction Wendy provides can also help to assure and calm customers. Overall, a virtual assistant provides a much richer customer experience over static, unidirectional online self-service options such as Website alerts or FAQs.
The initial implementation process took four months. During this time, theNuance Professional Services team identified possible customer requests and responses that Wendy should provide by reviewing Windstream's call center transcripts. In addition, Wendy was fully integrated with Windstream's live chat solution from Moxie Software, allowing the customer to stay in the same interface despite being transferred to the live chat service channel. When the customer is connected with a live chat agent, the transcript of the virtual assistant conversation is passed to the live agent so they can pick up where the virtual assistant left off.
Learn how Nuance can help differentiate your business with omni‑channel customer engagement solutions powered by AI.