Recognizing the power of speech
Nuance Recognizer delivers seamless self-service and an enhanced customer experience, with lower costs. Choose the market-leading automated speech recognition engine for more life-like, personalized customer interaction, driven by advanced AI.
Transform the customer experience
Nuance Recognizer features the industry's highest recognition accuracy, producing natural conversations for the effortless, proactive and intelligent self-service experience your customers expect. As the core of our contact center automation solutions, Nuance Recognizer is built on years of industry-leading expertise, now enhanced with advanced technologies like deep neural networks and machine learning. Our eleventh-generation Automatic Speech Recognition (ASR) engine is designed to deliver better customer interactions, reduce frustration, and improve customer satisfaction by producing intuitive, human-like dialogue at reduced cost.
Unparalleled understanding
A built-in, Natural Language Understanding (NLU) engine understands and interprets a broad range of words, phrases and full sentences.
Unprecedented flexibility
Enjoy the organizational freedom to create and operate speech resources with cloud-ready capabilities, sensitive data management and integrated tooling.
Together, these capabilities add up to the modern voice experience: elite accuracy, reliability, and ease-of-use that will transform the way you care for your customers.
Get our latest resources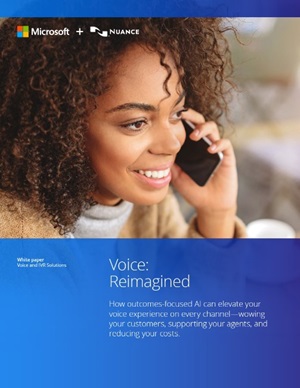 Automation that saves
With 35% improvement in accuracy and superior flexibility, your company can design and build robust self-service applications that save money by automating repetitive tasks.
Intuitive natural speech
Recognizer can capture and interpret natural conversational speech with over 10 times the improvement in semantic interpretation performance—placing fewer constraints on application design and functionality.
Technology that learns
Unaffected by noisy environments, bad call quality or regional accents, Recognizer learns from mistakes and makes automatic adjustments to improve accuracy over time.
Superior reliability
Increase the efficiency and scalability of your resources with load balancing, resource management, multi-tenancy, fault-tolerance and monitoring services that lead to high service availability—either on‑premise or in the cloud.
Stats
See how our product stacks up
20%
Average reduction in errors across multiple tasks
10x
Improvement in semantic interpretation
75
Languages and dialects for your automatic speech recognition (ASR) self-service system.
Solutions & technologies
Recognizing how to improve your IVR
Conversational IVR
Recognizer transforms your automated IVR into an intelligent self-service system by turning a one-way dialogue into a complex, omni-channel conversation between brand and consumer. AI-enhanced IVR recognizes multiple concepts and responds to changing intent, making it faster and easier for customers to get things done.
Natural Language Understanding (NLU)
Recognizer leverages Nuance advanced NLU capability to empower users to interact with systems and devices n their own words for contextually aware conversations that are not constrained by a fixed set of responses.
Our expertise, your success
Nuance professional services leverage years of experience and thousands of successful deployments to offer thought leadership and commitment to your results. We use the latest tools and techniques to design, develop, deploy and optimize your speech-enabled applications.
Explore professional services