Don't get rid of your agents, augment them!
Create an efficient contact center that supports agents and their managers with relevant real‑time information.

Nuance AI solutions for agents
Nuance Agent AI monitors active conversations across both voice and digital channels to deliver relevant information to agents when they need it. This guidance leads to a better customer experience, more revenue, and reduced costs. All while elevating your agents' knowledge so they are more productive.
Empowerment is the key to a better agent experience
Channel diversity has grown, and as channel hopping increases so will the overall number of engagements. Self‑service and automation are on the rise, but they are not the solution for everything.
Forrester predicts that the backlash against chatbots will start soon, so contact centers need a failover strategy, which means agents are still relevant and needed. AND Artificial Intelligence (AI) is becoming mainstream, not only to improve customer engagement, but also to augment agents, helping them be more productive and even teaching them new skills.
Nuance agent‑facing AI technologies streamline the contact center, shorten handle times, increase accuracy and deliver better visibility into live engagements, all to improve the digital transformation journey. Agents will feel more empowered and more confident as their work life becomes more efficient, thereby reducing agent churn and improving customer satisfaction.
Get our latest resources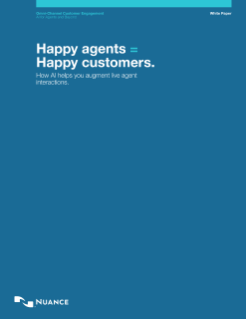 (pdf. Open a new window)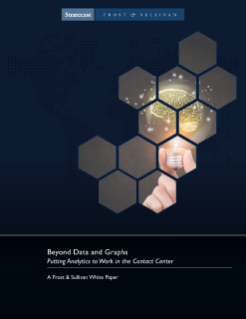 (pdf. Open a new window)
Use cases
AI is empowering agents
Agents and contact center managers have to tackle a variety of challenges. None of which allows them to let the customer wait or provide half-baked information because customers expect fast and accurate answers at any time. Empower your agents to deliver exactly that, no matter the circumstances.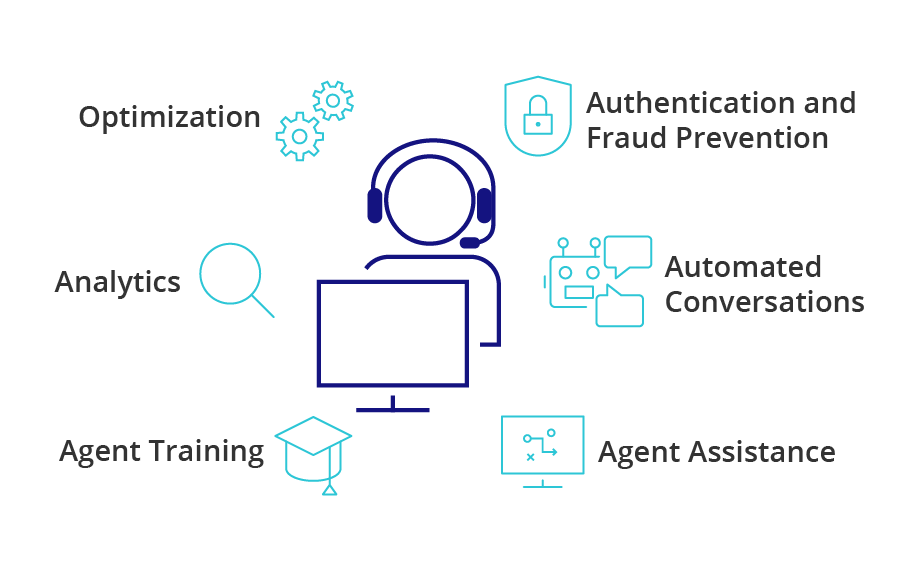 Automated conversations
Every virtual assistant needs help now and then. Instead of ending the conversation, your agents can help course‑correct the interaction behind the scenes, so the VA can continue.
Agent assistance
Smart tools allow your agents to get access to relevant real‑time information easily, which enables them to be more confident in the answers they provide without searching through a laundry list of data, like manuals or knowledgebases.
Agent training
Monitor agent performance to create a detailed, searchable record of everything that happens during customer interactions. Using this data, you can customize the onboarding process, help new hires become productive faster as well as assist existing agents by sharing updates with ease.
Analytics
Armed with actionable insights into the entire customer journey, you can make fast, confident decisions about the best ways to improve agent performance and contact center efficiency while enhancing the customer experience.
Optimization
Customer service solutions require ongoing care and nurturing to perform their best. Regular monitoring, analysis and optimization will help increase your ROI, improve the agent experience and ensure up‑to‑date information and performance.
Solutions & technologies
Combining AI and humans to accelerate the digital transformation journey
Nuance agent facing technologies utilize Natural Language Understanding (NLU), machine learning and more to ensure your agents can focus on what really matters—solving your customers' inquiries.
48%
Using customer interaction analytics, one of our clients saw sales rise by 48% and employee satisfaction improve by 26%
6%
A major EMEA Wealth Management company say a 6% reduction in agents absenteeism and an increase in retention rate
90%
By replacing outdated technology with the Nuance Agent Desktop a major telco saw an increase in conversion, agent utilization and average first response and handle time—all leading to an increase in CSAT from 80% to more than 90%
Happy agents = happy customers
Nuance is entering a new era of connected conversations, utilizing artificial intelligence to seamlessly intertwine contact center agents with intelligent technologies so your customer experience will never sour. And as a bonus, your contact center agents are going to love coming to work.
Today's contact centers are handling billions of customer interactions each year. As the number of incoming conversations increases the potential for agent frustration, burnout, and turnover does too. Complicated knowledgebases, cumbersome CRM systems, and outdated tools make things even worse.
In fact, systems that don't efficiently guide agents with relevant content and insights can cost companies an average of nearly 1.5 million dollars each year. Nuance knows how agents operate because we've been in the contact center business for over 20 years. We know what they need to be more productive, motivated and well…happy! Nuance Agent AI combines the best of AI technology to streamline your contact center, shorten handle times, and enable agents with increased accuracy and visibility during live engagements.
Regardless of the channel where the conversation begins agents have easy access to all the information they need, the moment they need it. Whether it's simplified search, recommended best action, or insight into the customer's preferences, contextual information is always presented in an intuitive and timely way that helps agents understand the customer's needs to offer better solutions, faster.
For today's contact centers, the question isn't if AI will play a role in customer service it's when will you use it to its full capacity? After all, happy agents equal happy customers. Nuance delivers effective, AI‑powered solutions for the intelligent contact center—providing real‑time information for a seamless, uninterrupted customer experience while keeping costs in line.
Contact Nuance so we can show you how.
Creating a customer‑centric contact center can be challenging
AI empowers intelligent conversations. From customer‑facing support in automated conversations, such as IVR and virtual assistants, to agent‑facing support with real‑time alerts and recommendations. The importance is to connect the two—seamlessly. But where do you start?
Nuance has helped numerous enterprises with achieving their goal of creating a customer‑centric contact center by combining business expertise with groundbreaking innovations in AI. Contact us today to see what we can do for you.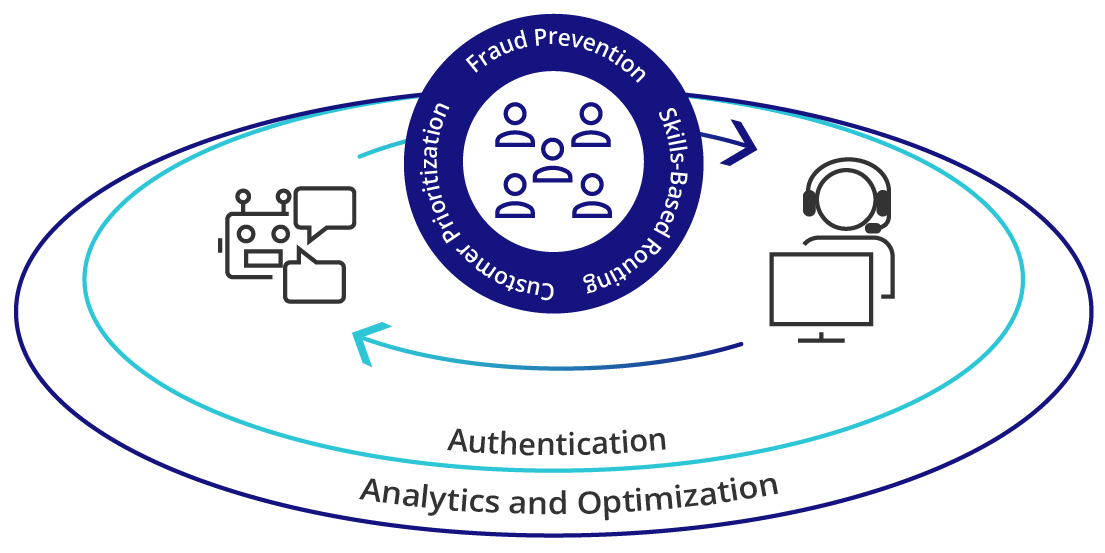 Blog posts
Spring cleaning the contact center

(Open a new window)


Customer Satisfaction is considered one, if not the most, important tenant of any business or industry. This will never be achieved without happy, effective employees.
Creating a bionic contact center agent

(Open a new window)


Contact center agents are still irreplaceable when it comes to customer engagement. Instinct and context are abilities unique to humans, but artificial intelligence can augment those skills, creating a bionic contact center agent that accelerates the Enterprise's digital transformation journey.