Dragon TV
Create easy, seamless, personalized TV experiences with voice‑enabled AI technology so your subscribers never want to switch to another TV provider again.

Talk is cheap. Voice is priceless.
With so much TV content to choose from, giving your customers easy access to relevant content is a powerful competitive differentiator. And what could be easier than just saying what you want?
Dragon TV uses the latest Nuance AI technologies to offer personalized content engagement and secure, frictionless access to customer service, account‑related information and transactions. In addition, with Dragon TV you can deliver voice‑enabled entertainment experiences with a difference. Your customers get effortless navigation of channels and content just by speaking in their own words.
It all adds up to increased usage, higher customer satisfaction, and greater loyalty—and in an ultra‑competitive industry, that's priceless.
TV becomes a customer service channel
(Open a new window)
By integrating Dragon TV with the same customer engagement technology used in your contact center, you can answer customers' account‑related questions through their TV, creating a streamlined and more efficient service experience.
Secure transactions
Using voice biometrics for authentication makes it quick and easy for your customers to complete secure transactions through their TV, including on‑demand purchases, special pay‑per‑view events, subscription upgrades, account management, and more.
Enhanced TV experiences
Dragon TV lets your customers interact with other applications, including weather forecasts and social media notifications—all while watching TV.
Personalized entertainment experiences
Nuance voice biometrics uses your customers' unique voiceprints to help personalize content and search results based on each household member's preferences and age.
Smarter homes
Dragon TV integrates with other smart home capabilities, so your customers can access everything they need from their TV rather than using multiple devices.
Increase customer satisfaction and loyalty
Dragon TV reduces customer effort and helps create simple, frictionless experiences that your customers will love. With more accessible and personalized content, you can differentiate your entertainment experience and keep customers coming back for more—engagement is key!
Monetize the TV ecosystem
Content is simpler to access with Dragon TV, which means customers will stay watching for longer and engage with new content more often. Plus, Nuance voice biometrics helps reduce friction for purchases and allows for targeting individual viewers with personalized ads and paid content.
31%
An internal analysis across all Dragon TV engagements showed that 31% of all voice transactions can be monetized.
20%
A large service provider saw a 20% uplift for paid content through voice.
70%
More than 70% of subscribers who used voice control to engage with their TV in the first month were still using it six months later.
Spotlight on: Emmy Award‑Winning Technology
Nuance Dragon TV won a Technology & Engineering Emmy Award in the "Contextual Voice Navigation for Discovering and Interacting with TV Content" category. The Technology and Engineering Emmy Awards honor development and innovation in broadcast technology and recognize companies, organizations, and individuals for breakthroughs in technology that have a significant effect on television engineering.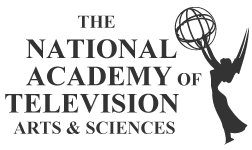 Ready to learn more?
Chat with one of our friendly experts today and discover how we can help you deliver even better entertainment experiences.