Nuance fraud detection and prevention resource center
Increase security while improving ease of access
Most fraud prevention strategies add friction to customer experiences or employee workflows and rely on low‑fidelity signals, complex rules, or reactionary analysis.
Intelligent anti‑fraud solutions from Nuance raise the barrier against fraudsters while lowering it for legitimate customers and employees by focusing on the person behind every interaction.
Customer outcomes
Increase security against fraudsters without compromising ease of access for legitimate customers.
$2B
Fraud prevented every year
300%
ROI from reduced financial losses due to fraud
95%
Shorter fraud detection delays

Bret Beranek
Vice President, Biometrics and Security
Nuance Communications
Thought leadership
Next level fraud prevention
Learn how Nuance Gatekeeper can help improve experiences, lower operational costs, mitigate fraud losses, and protect the brand through secure, seamless biometric authentication and intelligent, proactive fraud detection.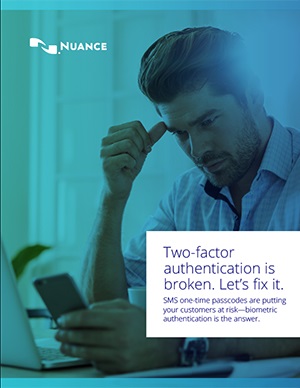 Learn why SMS one‑time passcodes are putting your customers at risk and how biometric authentication can solve the problem.
Understand current and pressing trends in fraud and learn about new strategies for combating the most damaging attacks retailers face today.
Analyst reports
Why analysts rank Nuance so highly
Learn why independent analysts consistently rank our biometric authentication technologies as industry‑leading solutions.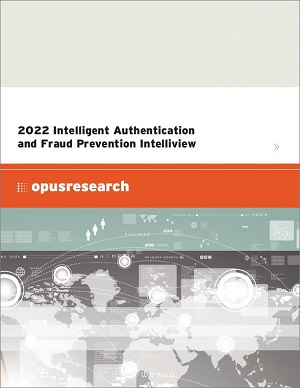 Learn why Nuance was named the market Leader in biometrics technology by Opus Research in its annual assessment of the market landscape.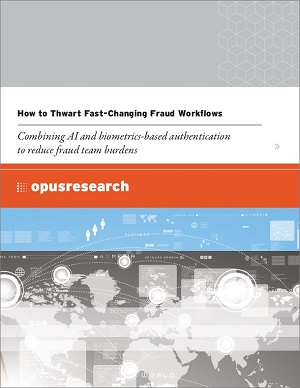 See how you can defend against fraud by applying both biometrics and AI, minimizing burdens on contact center agents and fraud investigators.
Infographics
Industry insights and real‑world results
Fraud Bootcamp Virtual Series
Register now for this series of virtual fireside chats and educational sessions to learn how Gatekeeper detects 90% of fraud in real time even while streamlining authentication for legitimate customers and employees.
Client insights and intel
Combating fraud to protect the business and their customers
Greg Williamson, Vice President, Customer Protection, Information Security and IT Controls
Banking & financial institutions
Discover how we help increase fraud identification rates while preventing $500M+ in fraud losses within the first year.
See how we help decrease average handling time by 89 seconds while increasing customer engagement.
Retail, healthcare, government & others
Learn how we help prevent over 4,000 fraud attempts, generating $7M in savings.
Let us help you advance security and fraud prevention