Digital engagement InfoHub
Target customers for better business outcomes
Our powerful targeting engine enables you to proactively target customers with the right kind of engagement at the right time—using real‑time analytics, agent availability and historical information—resulting in increased sales conversions and an overall improved, personalized experience for your customers.
Real-world business outcomes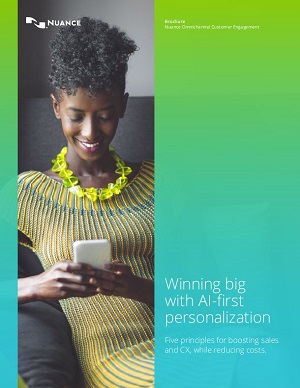 Level up your CX with AI‑powered personalization
Will next level personalization delight your customers? Absolutely. But improving CX isn't the only reason to get more personal. Download our guide today to learn 5 principles for successful personalization.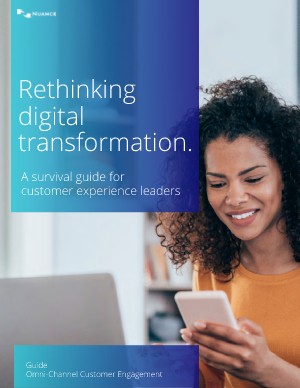 Rethinking digital transformation
Get our survival guide for CX leaders for practical advice on how to accelerate strategic digital transformations.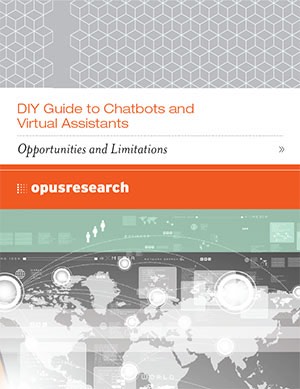 DIY Guide to Chatbots and Virtual Assistants
Download this Opus Research DIY Guide to Chatbots and Virtual Assistants report to read practical rules for successful deployments, based on insights gained from more than a decade of real‑world experience.
Nuance is a part of the Microsoft Digital Contact Center Platform
Explore our comprehensive yet flexible solution designed to deliver seamless customer journeys.
Learn more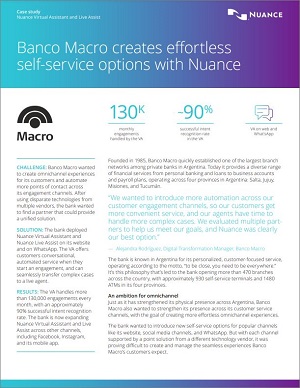 Banco Macro creates effortless self‑service options
Learn how Banco Macro introduced more automation across customer engagement channels.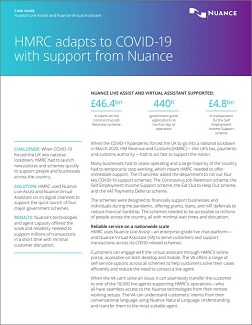 HMRC adapts to COVID‑19 with support from Nuance
When the COVID‑19 pandemic forced the UK to go into a national lockdown in March 2020, HM Revenue and Customs (HMRC)—the UK's tax, payments and customs authority—had to act fast to support the nation.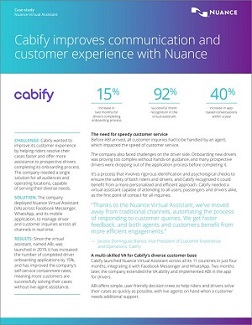 Cabify improves communication and customer experience
Explore how Cabify improves communication and CX.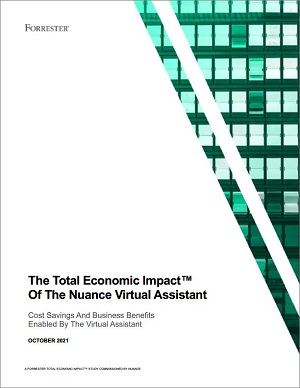 Forrester: The Total Economic Impact™ Of The Nuance Virtual Assistant
Discover how the Nuance Virtual Assistant delivers a 353% three‑year ROI.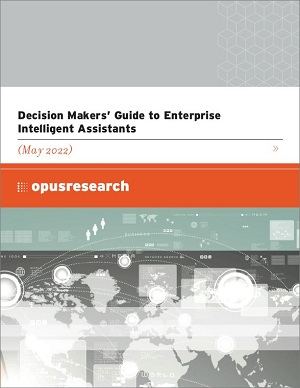 Opus Research: Decision Makers' Guide to Enterprise Intelligent Assistants, 2022 Edition
Download the report to get a comprehensive assessment of enterprise‑grade intelligent assistant solutions—and learn why Nuance is named a leader for the fifth consecutive year.
Build a quantifiable business case for virtual assistants
Hear lessons learned and valuable insights from guests Forrester Research and Nuance VA customer, Swedbank, on why digital engagement tools like virtual assistants are so crucial for effective, engaging customer experiences—and how they can deliver powerful business outcomes from major operational savings to meaningful CX improvements.
Bridge the IVR and digital gap webinar series
Watch the on‑demand series to explore fast, simple ways to maximize the value of your existing Nuance investments while offering standout digital experiences.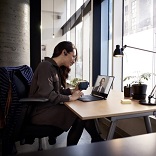 Create engaging customer experiences with an AI‑powered contact center
Learn how Microsoft and Nuance are helping our customers build consumer experiences to achieve business outcomes.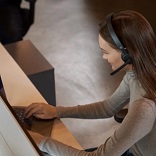 The future of customer engagement is bright with Microsoft and Nuance
Explore why Nuance and Microsoft have never been more confident in our ability to continue offering organizations unprecedented AI‑powered customer engagement solutions.
Blog series
The ROI of digital CX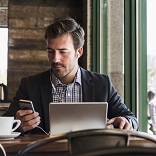 Digital self‑service matters—now more than ever
Why an intelligent virtual assistant is an essential element of your CX journey.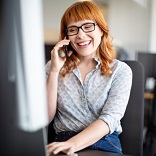 The true business impact of digital self‑service
How digital self‑service helps empower agents, improve CX, and boost sales.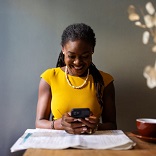 How to build a business case for digital self‑service
How to convince your stakeholders and what to think about when choosing your vendor.
Solutions
AI-powered omnichannel customer engagement
Learn how you can deliver outstanding digital experiences that reduce costs while improving customer satisfaction.