Featured webinar
Building the digital‑first branch of the future
Digital has become the everyday banking channel. What does this mean for branches and how should banks plan their customer engagement strategies? Get answers from this Nuance/Aite-Novarica Group webinar and companion Aite Novarica report "Branch Transformation: Reinventing the Customer Experience Through Digital Growth."
On-demand webinars
What are the innovative FIs, Nuance experts and industry analysts saying? Listen in for informed discussion of the latest trends, challenges, and solutions.
Solutions
AI-powered omnichannel customer engagement
Digital and messaging solutions
Put customers in control of the conversation—improving self‑service experiences, customer satisfaction scores, and operational efficiency.

Nuance AI‑powered digital and enterprise messaging solutions work together to streamline cross‑channel customer engagements and accelerate resolution times, so you can deliver the superior experiences your customers expect.
Voice and IVR solutions
Nuance voice and IVR solutions give customers natural, conversational experiences and effective, satisfying self‑service interactions.

Our Conversational IVR, Call Steering, and Dragon TV automate and personalize conversational customer engagements. And our Voice‑to‑Digital solutions use AI‑based self‑service and call deflection to move callers to less expensive, more convenient digital channels.
Contact Center AI
Explore Nuance award‑winning AI for contact center solutions for improved conversational customer engagements, biometric authentication, and agent efficiency.

Deploy industry‑specific AI solutions built on deep industry expertise and insights from billions of customer interactions. And protect your investment in existing customer service applications, wherever your cloud journey takes you, with easy portability and no need to rewrite.
Biometric authentication and intelligent fraud prevention
Improve experiences, reduce costs, and fight fraud with the latest in biometric verification and AI fraud prevention technologies.

With seamless, secure biometric authentication and intelligent fraud prevention through Nuance Gatekeeper, improve customer and agent experiences, reduce operational costs, prevent fraud, and protect your brand.
AI-first Intelligent Engagement
Explore how we can help you deliver superior experiences, empower agents, and prevent fraud across any or all moments of a customer's journey.
Featured demo
Introducing Nuance Agent Coach
Imagine replicating your best contact center agents. By infusing AI into your existing Nuance or other live chat solution, you can empower every agent to support customers as quickly, effectively and accurately as your best agents. View the on‑demand demo to discover how.
View demo
Better digital banking experiences, faster.
Speed deployment of a superior digital customer experience in as little as four weeks with Nuance Banking Essentials for chatbots and VAs. Using industry‑specific intents and proven experience, this AI-based platform integrates with your data, enabling institutions to provide personalized responses across any channel and the ability to escalate to live chat as needed.
Get the data sheet

(pdf. Open a new window)
Analyst reports
Why industry analysts rank Nuance so highly
Learn why independent analysts consistently rank our virtual assistant and biometric authentication technologies as industry‑leading solutions.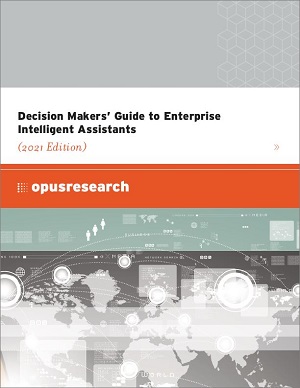 See why Nuance received the highest rating in Opus Research's 2021 enterprise virtual assistants evaluation.
See why Opus Research ranks Nuance as the leader in biometric authentication and fraud prevention solutions.