Better agent-customer experience, all around.
As the pressure on contact centers continues to build, CX leaders are trying to ease the strain on agents, while still providing superior service to their customers. With the right technology in place, agents are empowered to deliver faster, more personalized assistance, while helping drive higher customer satisfaction rates.

AI-powered solutions can automate low-touch tasks, offering customers more convenience, while boosting efficiency and lowering costs. But AI isn't here to replace human agents—it's here to make their lives easier. In the past two years, AI solutions for CX has grown more than 60%—saving agents time while creating seamless self-service options that ultimately give customers greater control over how and when they choose to engage with your brand.

Watch the on-demand webinar to learn:
1
How AI can learn from your best agents and increase CSAT and NPS scores
2
How to leverage AI to improve agent satisfaction and retention
3
How to achieve a higher ROI by striking the right balance between AI and agents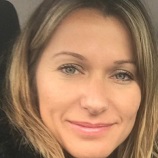 Angela Read Downes
Principal Customer Success Manager, Nuance
Angela's experience spans both client and vendor side, across the end-to-end design, delivery and strategic management of enterprise digital contact solutions and transformation programs globally. Angela is deeply invested in the success of her customers and brings both technical expertise and a warm, positive nature in order to drive the best outcomes and have some fun along the way.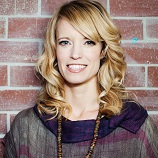 Shelbi Scott
Sr. Manager of Customer Engagement Strategy, Nuance
Shelbi is focusing on eliminating friction in the customer journey and delivering impactful results. She brings almost twenty years of customer lifecycle experience specializing in omnichannel solutions. Recognized as a nurturer and community builder that is personally invested in the success of the individual, the client, the organization, and the world at large.