The Evolution of Authentication Virtual Roundtable Series presented by Nuance and Opus Research—designed by and specifically for authentication leaders—explores evolving authentication options.
In this session focused on authentication in digital channels, Nuance's R&D will provide a look at the latest innovations to meet these new challenges. See what's coming out of our labs as we prepare for future authentication enhancements. From apps to websites, we are committed to securing customers' experiences and using every conceivable combination to confirm their identities. Let today's Nuance experts show you tomorrow's possibilities.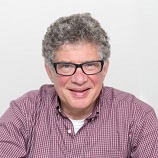 Dan Miller
Lead Analyst & Founder, Opus Research
Dan Miller founded Opus Research in 1986. He leads the company's authentication consulting and research, and authors its annual Intelligent Authentication and Voice Biometrics Intelliview report. Dan received his BA from Hampshire College and an MBA from Columbia University Graduate School of Business.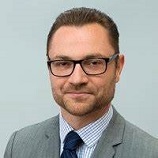 Brett Beranek
Vice President and General Manager, Security & Biometrics, Nuance
Brett Beranek is responsible for Nuance's security and biometric business, including the success of its more than 500 clients that conduct over 5 billion transactions annually. He earned a Bachelor of Commerce, Information Systems Major, from McGill University as well as an Executive Marketing certificate from Massachusetts Institute of Technology's Sloan School of Management.
Watch the on-demand webinar now