Nuance and Aite Group on‑demand webinar
Financial services customer engagement & fraud prevention: Balancing CX & operational efficiencies
Given the economic uncertainties of what to expect in 2021, financial institutions (FIs) are under extraordinary pressure to continue improving customer experience (CX) while simultaneously driving operational efficiencies. Customer engagement and fraud prevention is an opportunity for FIs to accomplish both.
Register for this first session to hear Trace Fooshee and Simon Marchand discuss how to prevent fraud while improving CX.
FI investments in digital customer experience have not been matched by investments in securing those channels. This is unwittingly creating vulnerabilities that are fueling the growth of financial crime. Join this conversation with Trace Fooshée, senior analyst in Aite Group's Fraud & AML practice, to close the gap. Fooshée and Simon Marchand, Nuance chief fraud prevention officer, will discuss trends in digital attacks and the move of FIs from poorly performing, high‑friction fraud controls to more accurate, less invasive approaches that span digital and voice engagement channels while allowing more personalized customer interactions. Nuance will provide everyone that registers a complimentary copy of the Aite Group report "Market Trends in Digital Fraud Mitigation."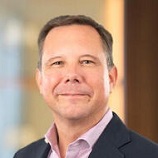 Trace Fooshée
Senior Analyst, Fraud & AML practice, Aite Group
Trace covers fraud and data security issues leveraging more than 20 years' experience leading business transformation initiatives. Prior to joining Aite Group, he was head of fraud strategy for SunTrust Bank, where he was responsible for developing, managing, and articulating strategic investments and transformation initiatives that sought to improve the balance between loss prevention, client experience, and operational expense. In addition to these responsibilities, Trace partnered with stakeholders in various business units, including product, technology, and risk management, to govern and oversee the bank's fraud program.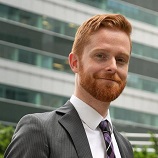 Simon Marchand, CFE, C.Adm.
Chief Fraud Prevention Officer, Nuance
Simon has extensive expertise in fraud prevention, detection, security and authentication in the banking industry. Prior to Nuance, Marchand held key fraud prevention positions at Montreal‑based Laurentian Bank, Bell, and most recently Québec's Order of Chartered Administrators, where he managed its professional inspection program.
Watch the on‑demand webinar now