Banking on Digital and AI

Better customer experiences, all around.
Banking on digital and AI
Millions of banking customers flocked to digital channels in 2020—many for the first time—seeking to avoid long call center hold times or closed branches. Presented in partnership with Javelin Research, this on‑demand webinar details how artificial intelligence is making digital communications a more efficient and effective way for financial institutions to connect with customers, reducing average handle time and enhancing both customer and agent experience.
Join Javelin's Digital Banking Director, Emmett Higdon, and Nuance's Head of Digital Product Management, Abhay Prasad, for an interactive discussion to learn how AI can:
1
Help live chat reps meet customer expectations for personalized experiences
2
Segue simple customer inquiries into relationship-deepening opportunities
3
Provide next-best response prompts to enable day‑one chat agents to perform like seasoned professionals
4
Tap pre-chat surveys and previous interactions to deliver more relevant, actionable assistance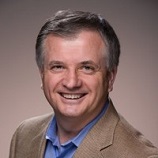 Emmett Higdon
Director, Digital Banking, Javelin Strategy & Research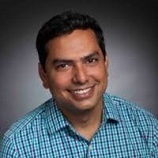 Abhay Prasad
Head of Digital Product Management, Nuance