Gain in‑depth knowledge into the dynamics of DIY conversational AI and how things just changed—because Mix gives organizations all the tools and open APIs needed to create their own enterprise‑grade, conversational AI solutions at speed.

During this Webinar, Nuance SVP Tony Lorentzen delivers insight into how Nuance Mix is changing the game for DIY conversational AI solutions. He's joined by Feeroj Shams who provides a demonstration of the key features of this new tooling platform.

Watch this webinar to:
1
Get a guided tour of the key features and most popular use cases in Mix
2
Discover how Mix helps your developers and designers accelerate time to market
3
Learn how to leverage the powerful speech, NLU, and dialog technologies of Mix
4
See how simple it is to create omni‑channel experiences that reduce TCO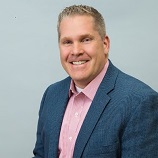 Tony Lorentzen
SVP Intelligent Engagement Solutions
Nuance Enterprise Division
Tony has more than 25 years of experience in the technology sector, spending the last 17 with Nuance. Prior to his current role, he served as the leader of several teams at Nuance including sales engineering, business consulting, and product management. Tony blends his in-depth knowledge of business management, technology, and vertical domain expertise to bring Nuance's solutions to the enterprise market, partnering with customers to ensure implementations drive ROI. Prior to Nuance, Tony led teams at Lucent and Verizon.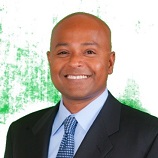 Feeroj Shams
Principal Sales Engineer
Nuance
Feeroj is a change advocate for improving customer engagements across all modalities. His background includes partnering with business and technology leaders across most Fortune 100 companies, helping them with adoption of new technologies that improve the customer experience. In his current role, Feeroj brings innovative solutions, like Nuance Mix, to help organizations meet evolving customer engagement challenges.
View the on‑demand webinar