Better fraud prevention, all around.
It's easy to read the headlines about rampant fraudsters while feeling removed from real people who fall victim to fraud. But risk and security professionals should never lose sight of why we fight.

Join Nuance Communications to hear a real-life account from a fraud victim who lost $1M in less than 1 hour. You'll hear what happened and see how technology companies are fighting back against SIM swap and other types of fraud, and learn how your organization can protect its customers.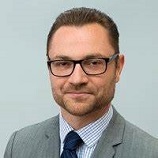 Brett Beranek
Vice President and General Manager, Security & Biometrics, Nuance
Brett Beranek is responsible for Nuance's security and biometric business, including the success of its more than 500 clients that conduct over 5 billion transactions annually. He earned a Bachelor of Commerce, Information Systems Major, from McGill University as well as an Executive Marketing certificate from Massachusetts Institute of Technology's Sloan School of Management.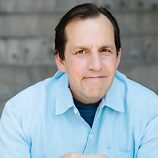 Rob Ross

Robert Ross has over 20 years of experience across digital security, infrastructure, and mobile development. He's held roles at Apple, Microsoft and led several startups from early stage through acquisition and IPO. He lives in San Francisco and has an 18 year old daughter in college. In 2018, Rob became the victim of one of the largest cybercrime thefts ever due to SIM swap fraud, losing his $1M life savings.
View the on-demand webinar today