Stop impersonators, fraudsters and identity thieves in their tracks
Fraudsters do not slow down in times of crisis. More than ever, Nuance biometric solutions help organizations detect and prevent fraud across voice and digital channels to go from fraud displacement to fraud prosecution.

Experience biometric authentication
Want to try Voice Biometrics for yourself? We created a challenge to see if you can break into our General Manager, Brett Beranek's account which is protected by our Authentication software.
Get started
Stop fraud before it starts
Nuance fraud prevention solutions find known and unknown fraudsters impersonating legitimate customers and stop criminal activities in the contact center and on mobile apps and websites.
New and repeat career criminals attempt to steal from institutions every day. Nuance helps by highlighting risky transactions from known and new fraudsters—flagging agents in under 10 seconds. Our new Intelligent Detectors stop criminals before they can commit a crime. And with continuous authentication, Nuance customers can identify when a fraudster is using purloined credentials and "man in the middle" attacks.
This fraud challenge is only poised to grow with the increasing number of channels on which consumers engage and the rise of the digital wallet. Fraudsters do not approach account access in a siloed manner; instead, they take advantage of the growing channels, devices, and access points. In order to truly combat fraud, organizations need to have a cross-channel security approach that stops fraudsters wherever and however they attack.
Get our latest resources
(Open a new window)
(Open a new window)
Benefits
Nuance is the established market leader in biometrics delivering a comprehensive solution for fraud detection, fraud prevention and authentication that works seamlessly on a common platform to mitigate direct financial losses.
Stop known fraudsters
Nuance Gatekeeper compares the recorded voice to a watchlist of known fraudsters and alerts organizations, in real‑time, before a crime is committed.
Prevent new fraud
By automatically analyzing calls in real‑time, Intelligent Detectors can easily and quickly identify potential unknown fraud cases like different people calling on the same account, fraudsters using a recording or even impersonating a different gender.
Continuous authentication
Often, customers communicate in different channels to accomplish what they want (for example, over the phone, virtual assistant, interactive voice response (IVR) and live chat). Nuance Gatekeeper provides continuous authentication across communications types, ensuring constant security. If a fraudster inserts themselves into the conversation we can quickly identify that to prevent losses.
Award-winning biometrics technology
Across industries and geographies, Nuance is recognized for its innovative biometric authentication and fraud prevention technology.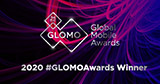 (Open a new window)
The GSMA awards its Global Mobile (GLOMO) Awards to those companies driving innovation in the rapidly evolving mobile industry. Nuance Gatekeeper won GSMA's 2020 GLOMO Award for Best Mobile Authentication & Security Solution.

(Open a new window)
"With cybercrime heading into the tens of billions of records stolen and potentially trillions of dollars in damages, we are proud to recognize Nuance Communications as an award‑winning innovator that offers a new approach to defeat these criminals," Pierluigi Paganini, editor‑in‑chief, Cyber Defense Magazine.
RBS Group
RBS Group fights fraud with Nuance voice biometrics
Jason Costain explains how RBS is developing a single view of fraudster behavior and the value of voice biometrics.
Hear how RBS is cutting its fraud losses, generating significant ROI, and safeguarding legitimate customers.
Get insights into identity theft and how fraudsters are leveraging it for broad-scale attacks.
60%
of enterprises have fallen victim to social engineering in 2016.
70%
of call center fraud is perpetrated by the same actors.
55%
of consumers use the same passwords for online banking, emails and social media accounts.
2/3
of data breaches happen because of exploitation of weak or stolen passwords.
Features
A comprehensive fraud prevention solution for voice and digital channels
Combatting fraud goes beyond just catching perpetrators. A complete solution is needed to prevent, prosecute and beat fraud.
Prevent against social engineering
Nuance Gatekeeper analyzes incoming calls for over 100 different biometric factors including recorded and altered voices. It continuously checks the user against scores of behavioral biometrics factors to flag fraudsters who may have logged in with stolen credentials to socially engineering contact center representatives into changing information. The system then alerts the fraud team so they can intervene in real‑time, and identifies the culprits whenever they engage with the organization in the future.
Intelligent Detectors and anti‑spoofing advance technologies to identify scams
Intelligent Detectors are new cutting‑edge technology from Nuance that makes identifying fraudsters much easier. With Channel ID we can determine the channel type, with Geo ID we can identify the country and city the device is associated with while Network ID analyzes the network quality to detect suspicious changes. Using these and other anti‑spoofing technologies as ANI validation, Synthetic ID and Playback detection—we help customers stay ahead of the fraudsters.
Artificial Intelligence for Fraud Detection
Using proprietary AI research, Nuance continuously improves voiceprints with each utterance. This self‑correcting technology ensures that voiceprints are kept up to date solving aging and other issues.
Prosecute repeat offenders
Don't just prevent fraud: prosecute fraudsters. Almost all fraud prevention solutions focus on deflecting the fraud that is coming in only to deflect it again and again. Nuance Gatekeeper gives fraud teams solutions that both prevent fraud and provides biometric evidence to support the arrest and prosecution of these individuals.
Stay on top of the latest fraud
Our robust and flexible solution means smaller teams can address more fraud exposure by intelligently detecting when fraudsters are on the line. Intelligent Detectors, including gender detection, synthetic speech detection, playback detection and real‑time keyword spotting to find a specific sequence of words in the call or recording, uses AI to determine how risky the call is and whether to alert the fraud team. These tools and much more provide the fraud team with relevant and prioritized alarms while minimizing false alerts.
ConversationPrint™
ConversationPrint™ is a true industry first and can identify fraudulent activity in real‑time based on the choice of words and patterns of speech. Speech‑to‑text, a core competency of Nuance, is applied to short speech segments to analyze vocabulary, sentence structure, grammar, and more that are unique at an individual level. Fraudsters may be able to steal credentials, but will never be able to communicate like their victim.
Nuance IQ Magazine
How do you stay ahead of the fraudsters? Innovate!
Nuance Innovation Quarterly: The Security Edition
Take a deep dive into the world of security in the contact center and beyond. Get real‑life stories from the fraud battlefield and hear tales from the pioneers of AI security.
Learn how Nuance Security and Biometrics can help stop criminals from impersonating your customers.