Amplifying your ability to help others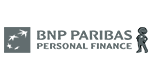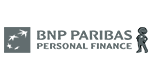 The Nuance difference
Forged over more than 20 years of leadership in conversational AI, our legacy is as distinctive as our technology. Here's the "how" that drives the superior outcomes we deliver to customers.
Technological superiority
The world's leading organizations rely on Nuance for the industry's most advanced conversational AI and ambient clinical intelligence.
Domain-specific experience
Our deeply embedded technology is engineered to meet industry‑specific needs and requirements.
Flexible partnering
Known as a trusted, full‑service partner that places relentless focus on our customers' success, Nuance delivers AI transformation your way.
Established footprint
With global range, incumbency in key verticals, and a loyal, long‑tenured customer base, Nuance has built trust over 20+ years of consistent leadership.
AI that understands your expertise
Here are just a few of the industries that rely on Nuance to unlock value in more than 31B transactions a year.