Nuance DAX: improve the patient‑physician experience
See how AI‑powered ambient technology improves care delivery, reduces provider burnout, and increases your top and bottom line.
Watch the video

(Open a new window)
Nuance DAX and the University of Michigan Health‑West
Explore how the University of Michigan Health‑West has expanded its deployment of Nuance DAX to empower physicians to reduce administrative workloads and focus on patient care with clinical documentation that writes itself.
To learn more, read the press release here.
Reduce physician burnout and improve the patient experience
Learn how Nuance ambient clinical technology can automatically document patient encounters efficiently, accurately and consistently in telehealth and in‑office settings freeing providers to focus on their patients, give them back time in their day and practice at the top of their license.
Better clinical documentation, all around.
Discover how to improve care quality, boost efficiency, and reduce physician burnout with the Dragon Ambient eXperience.
Join a virtual demo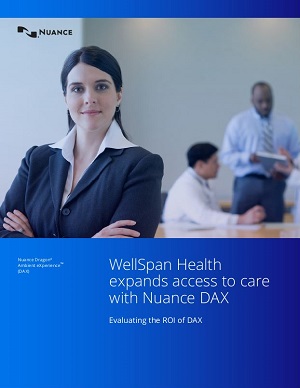 Evaluating the ROI of DAX at WellSpan Health
WellSpan Health and Nuance collaborated on a study to evaluate the impact of DAX on healthcare. The findings of the study are significant and wide‑ranging—from increases in access to care fueled by additional throughput, reductions in clinician burnout and cognitive load and improvements in the patient experience.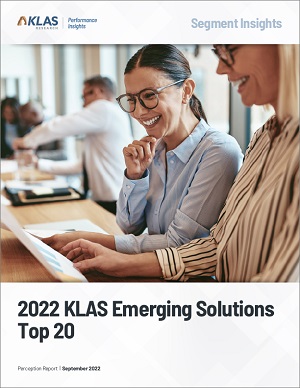 Nuance DAX ranks #1 for improving clinician experience
Explore why Nuance DAX industry‑leading ambient clinical intelligence continues to rank as the top solution by clinicians to help improve clinical documentation processes and the patient‑physician relationship in the 2022 KLAS Emerging Solutions Top 20 Report.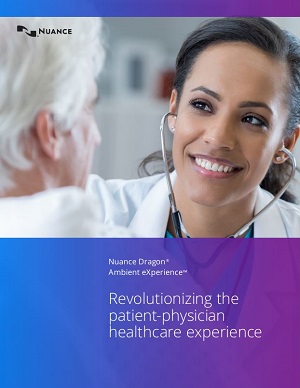 Revolutionizing the patient‑physician healthcare experience
Learn how innovative technology will shape 21st‑century healthcare and why organizations need to embrace these solutions to help physicians' enhance patient care, improve physician satisfaction and increase operational efficiencies.