Enhancing telehealth workflow
The increase in telehealth has expanded access to more rural patients and remote communities. Clinicians must ensure that these encounters are efficient and provide high-quality care to optimize the patient experience.
Get our latest resources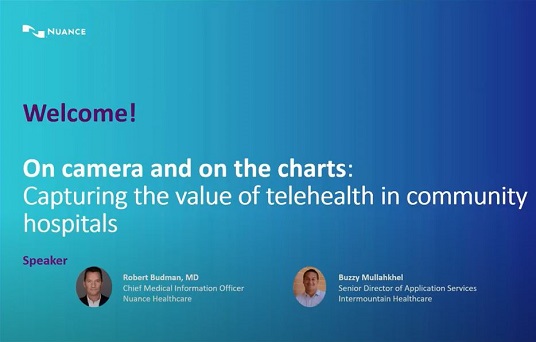 On camera and on the charts: capturing the value of telehealth in community and rural hospitals
View our on-demand webinar to see how you can improve your telehealth visits by capturing high-quality documentation and boosting productivity.
View webinar

(Open a new window)