Voice‑enabled virtual assistants for healthcare
AI‑powered virtual assistant capabilities enabled in Dragon Medical One help reduce repetitive tasks and ease access to information through integrated voice skills.
Q&A with VUMC
A comprehensive look at virtual assistant technology
During this Q&A, Dr. Yaa Kumah Crystal of Vanderbilt University Medical Center (VUMC) discusses how clinicians will be able to work more productively and focus on engaging with patients using capabilities, such as expanded Premium Voice Skills in Hey Epic!.
Workflow assistant
Integrated voice skills that make workflows work your way
Tackle the tasks—access information and more naturally interact with the EHR and beyond with workflow assistant capabilities through Dragon Medical One.
Take healthcare virtual assistant capabilities to the next level with EHR‑specific voice skills designed to drive even more efficiency.
Cerner Voice Assist
MEDITECH Expanse Virtual Assistant
Experience the EHR like never before
Nuance's healthcare virtual assistant solution makes interacting with the EHR—scheduling an appointment, searching a chart, writing an order, just to name a few—as easy as telling it what to do.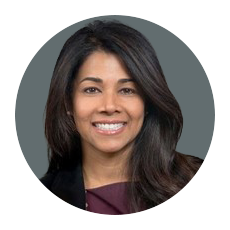 Clinicians like Dr. Kumah‑Crystal from Vanderbilt University Medical Center are realizing significant time savings throughout their day using Premium Voice Skills such as Hey Epic!

Mary Varghese Presti
Senior Vice President and General Manager, Dragon Medical

Read more on Vanderbilt and Hey Epic!(Open a new window)
Ready to take your documentation to the next level?
Contact us to speak to a specialist.